Mary O'Neil Mundinger, DrPH
Dean Emerita
Edward M. Kennedy Professor of Health Policy in the Faculty of Nursing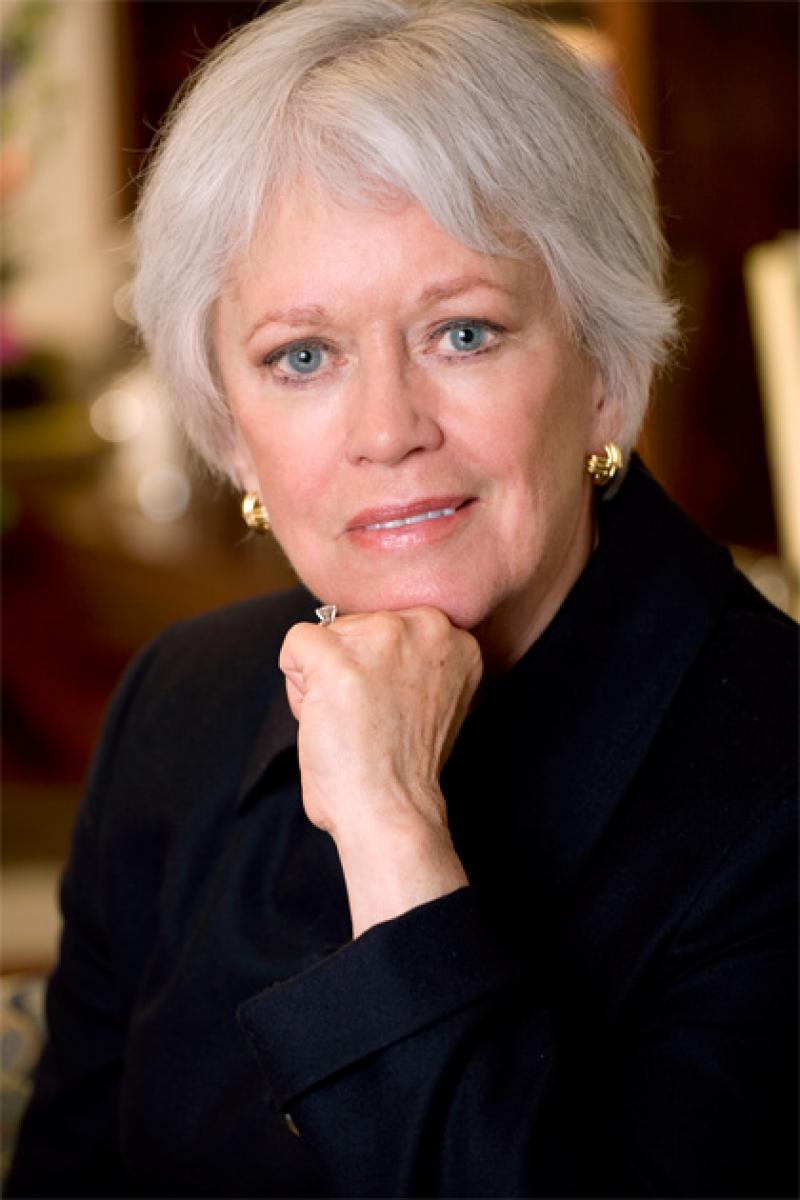 Overview
Develop a quality assurance program for the Columbia academic health center, which will measure academic health center best practices.
Academic Appointments
Dean Emerita
Edward M. Kennedy Professor of Health Policy in the Faculty of Nursing
Credentials & Experience
Education & Training
DrPh, Columbia University
MA, Columbia University
Committees, Societies, Councils
2002-present Board of Directors, Gentiva Health Services
1997-present Board of Directors, Cell Therapeutics, Inc.
1997-2008 Board of Directors, UnitedHealth Group
1997 Chair, Federally Commissioned Committee to advise the Department of Veterans Affairs on Innovations in Nursing
1996 Member, White House National Steering Committee on Health
1995 Member, Executive Committee and Sponsoring Committee, Friends of the National Institute for Nursing Research
1995 Member, Workshop on Scientific Bases of Primary Care, Institute of Medicine of the National Academies
1994 Member, Roundtable on the Role of Academic Health Centers in Clinical Research and Training, Institute of Medicine of the National Academies
Honors & Awards
2005 The Robert and June Becker Annual Endowed Lecture, Health Policy Institute, Medical College of Wisconsin
1998 Nurse Practitioner of the Year Award, The Nurse Practitioner Journal
1996 Doctor of Humane Letters (Honorary), Hamilton College
1995 Member, The Institute of Medicine
1995 Fellow, The New York Academy of Medicine
1994-1997 Scholar in Academic Administration and Health Policy, Association of Academic Health Centers
1987 Distinguished Practitioner, National Academy of Practice, Co-chair, 1992-94
1985 Creative Achievement Award, American Public Health Association, Public Health Nursing Section
1984-1985 Fellow, Robert Wood Johnson Health Policy Program, Institute of Medicine/National Academy of Sciences
Research
Selected Publications
Smolowitz J, Hopkins SC, Perrine T, Eck KE, Hirsch LJ, Mundinger MO. Diagnostic utility of an epilepsy monitoring unit. American Journal of Medical Quality. 2007; 22(2):117-122
Mundinger MO. Who's who in nursing: bringing clarity to the doctor of nursing practice. Nurs Outlook. 2005;53(4):173-6.
Hopkins SC, Lenz ER, Pontes NM, Lin SX, Mundinger MO. Context of care or provider training: the impact on preventive screening practices. Prev Med. 2005;40(6):718-24.
Mundinger MO, Thomas E, Smolowitz J, Honig J. Essential health care: affordable for all? Nurs Econ. 2004;22(5):239-44, 227. Review.
Mundinger MO. (2004). Advanced practice nurses: The preferred primary care providers for the 21st century. In J Showstack, S Hasmiller & A Rothman (Eds). The Future of Primary Care.
Lenz ER, Mundinger MO, Kane RL, Hopkins SC, Lin, SX. Primary care outcomes in patients treated by nurse practitioners or physicians: Two-year follow-up. Med Care Res Rev. 2004;61(3):332-51.
Mundinger MO. Toward a quality workforce. Pediatrics. 2003;112(2):416-8; discussion 418-9.
Mundinger MO, Kane RL. Challenges facing family practice and primary care. JAMA. 2003;289(3):297-8; author reply 299-300.
Mundinger MO. Twenty-first-century primary care: New partnerships between nurses and doctors. Academic Medicine. 2002;77(8):776-100.