Suzanne B. Bakken, PhD, RN, FAAN, FACMI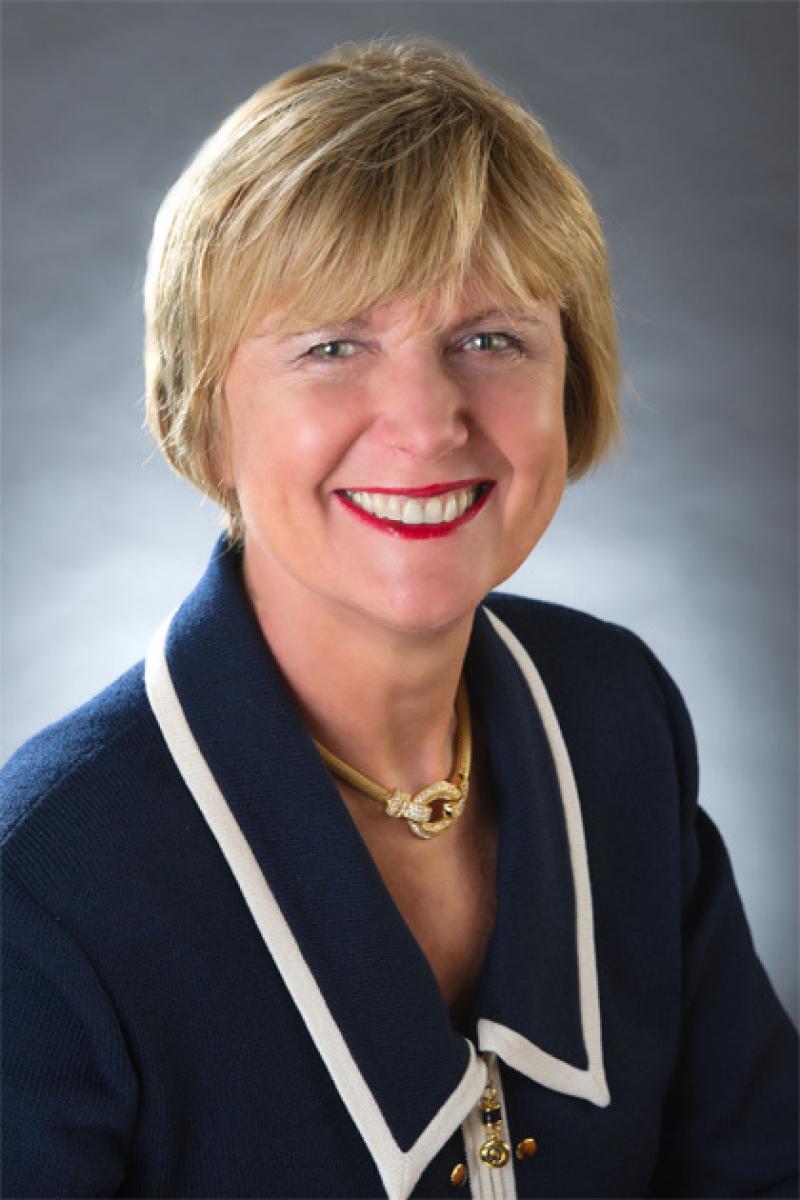 Overview
My program of research focuses on the use of information and communication technologies and informatics processes to advance health equity.
Academic Appointments
Professor of Biomedical Informatics
Alumni Professor of the School of Nursing
Administrative Titles
Director, Center for PriSSM
Director, Reducing Health Disparities Through Informatics Training Program
Credentials & Experience
Education & Training
BS, Nursing, Arizona State University
MS, University of California - San Francisco
PhD, Nursing, University of California - San Francisco
Honors & Awards
2019: Franciois Gremy Award of Excellence, International Medical Informatics Association
2018: International Nurse Researcher Hall of Fame, Sigma Theta Tau International
2018: Nursing Informatics Award, Friends of the National Library of Medicine
2017: Fellow, International Academy of Health Sciences Informatics, International Medical Informatics Association
2015: Distinguished Alumni Award, University of California, San Francisco
2015-16: AAN/ANA/ANF Distinguished Nurse Scholar in Residenice, National Academy of Medicine
2010: Pathfinder Award, Friends of the National Institute of Nursing Research
2008: Helen Nahm Lecture Award, University of California, San Francisco, School of Nursing
2007: UCSF School of Nursing Centennial Wall of Fame
2006: 21st Century Achievement Award for Education and Academia, Computerworld Honors Program
2006: Institute of Medicine
2004: Presidential Teaching Award, Columbia University
2004: Fellow, New York Academy of Medicine
1997: Fellow, American College of Medical Informatics
1995: Fellow, American Academy of Nursing
Research
Program of research is at the intersection of informatics, evidence-based nursing practice, and underserved populations. Primary interests include decision support systems, mobile computing, natural language processing, and use of web-based approaches for interactive health communication in underserved populations.
Research Interests
Chronic disease
Clinical decision support
Community engagement
Data and information visualizations
Health disparities
Health literacy
HIV/AIDS
Informatics
Interventions for patient self-management
Selected Publications
Johnson SB, Bakken S, Dine D, Hyun S, Mendonca E, Morrison F, Bright T, Van Vleck T, Wrenn J, Stetson P. An electronic health record based on structured narrative. Journal of the American Medical Informatics Association 2008;15:54-64.
Bakken S, Currie LM, Lee N-J, Roberts WD, Collins SA, Cimino JJ. Integrating Evidence into Clinical Information Systems for Nursing Decision Support. International Journal of Medical Informatics (in press).
Lee N-J, Bakken S. Development of a prototype personal digital assistant-decision support system for the management of adult obesity. International Journal of Medical Informatics 2007;76Suppl2:S281-92.
Ruland CM, Bakken S, Røislien J. Reliability and validity issues related to interactive tailored patient assessments: a case study. J Med Internet Res. 2007 Aug 1;9(3):e22.
Lai T-Y, Larson EL, Rockoff ML, Bakken S. User Acceptance of HIV TIDES - Tailored Interventions for Management of Depressive Symptoms in Persons Living with HIV/AIDS. Journal of the American Medical Informatics Association e-pub 2007 December 20.
Bakken, S. Informatics for patient safety: A nursing research perspective. Annual Review of Nursing Research 2006;24:219-254.
Bakken, S., Grullon-Figueroa, L. Izquierdo, R., Lee, N-J., Morin, P., Palmas, W., Teresi, J., Weinstock, R.S., Shea, S., Starren, J. for the IDEATel Consortium. Development, validation, and use of English and Spanish Versions of the Telemedicine Satisfaction and Usefulness Questionnaire. Journal of the American Medical Informatics Association 2006; 13(6):660-7.
Cimino JJ, Bakken S. Personal digital educators. New England Journal of Medicine 2005; 351(9):860-862.
Dykes PC, Acevedo K, Boldrighini J, Boucher C, Frumento K, Gray P, Hall D, Smith L, Swallow A, Yarkoni A, Bakken S. Clinical practice guideline adherence before and after implementation of the HEARTFELT (HEART Failure Effectiveness & Leadership Team) intervention. Journal of Cardiovascular Nursing 2005;20(5):306-314
Bakken S, Hyun S, Friedman C, Johnson S. ISO Reference Terminology Models for Nursing: Applicability for natural language processing. International Journal of Biomedical Informatics 2005;74(7-8):615-622.