Peace Corps Program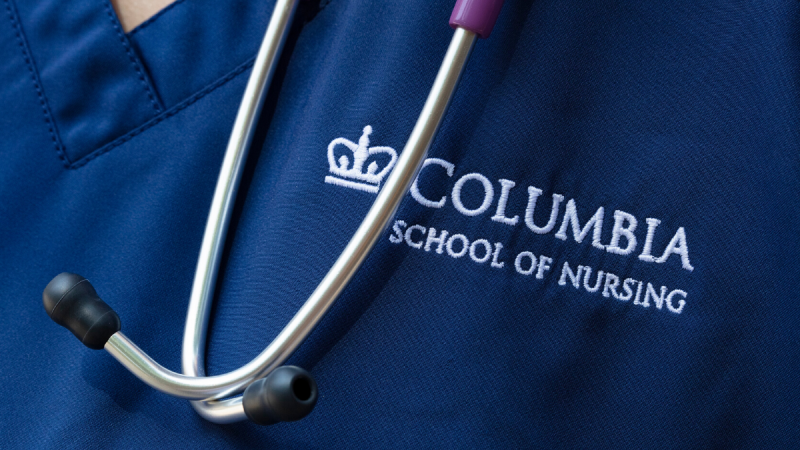 We invite you to bring your skills and passion from working abroad in the Peace Corps to the diverse and exciting neighborhoods of New York City as a Columbia University nursing student. Our Masters Direct Entry (MDE) Program is designed for students with a degree in another field to earn a Master's in Nursing in 15 months. There is also the option to apply our Masters Direct Entry/Doctor of Nursing Practice (MDE/DNP) Program or our Masters Direct Entry/Doctor of Philosophy (MDE/PhD) Program to transition to a three-year doctoral program following the completion of your master's degree.
One of our core values here at Columbia University School of Nursing is to embrace "multicultural perspectives among faculty, students and staff and by upholding the principles of health equity, which embrace respect for ethnic and cultural diversity in the care of patients, families and the community."
We encourage returned Peace Corps volunteers (RPCVs) to apply for the MDE Program through the Coverdell Fellowship to help us put these values into action. Our MDE Program is designed for students with a degree in another field to earn a Masters in Nursing in 15 months.
Coverdell Fellowship
Columbia University School of Nursing is now accepting applications for our first cohort of Coverdell Fellows to begin Summer 2020.
Benefits
Financial support: Scholarship of $30,000 to go towards tuition and fee costs during the 15-month MDE nursing program
Application fee of $75 is waived
Social support: You will be part of a cohort of 2-5 RPCV fellows and invited to regular gatherings with the Coverdell Coordinator
Opportunities to attend shared events with the Fellows from Columbia Teachers College and the School of Social Work
Community connection: As part of the internship, you will have the unique opportunity to begin applying your new nursing skills in a diverse community setting
Requirements
Satisfactory completion of Peace Corps experience with documentation of completion of service
Interview with Coverdell Coordinator (in person or via Zoom)
Must meet all MDE requirements
If accepted, completion of 150 hours at internship sites over 15-month MDE program
Please submit your description of service (DOS) with your application
Internship Sites
ColumbiaDoctors Nurse Practitioner Group Primary Care Practice is our nurse practitioner-run clinic, located in Washington Heights near Columbia University School of Nursing. This internship will provide an opportunity to work directly with patients both in a community and clinical setting.
Project STAY (Services to Assist Youth)
Columbia Nursing has been a longtime partner with Project STAY in nearby Harlem. This internship provides an opportunity to work with young adults aged 14-24 on HIV and STD testing, treatment, and education.
Greetings from the Coverdell Coordinator
Ana Kelly PhD, RN

Assistant Professor of Nursing

My name is Ana Maria Kelly, PhD, RN. I'm an assistant professor here at Columbia Nursing and I served as a Secondary Education Science Teacher and HIV/AIDS Educator in Namibia from 2001-2003. My time in the Peace Corps inspired me to go into nursing and has profoundly shaped my career in global health. I encourage you to email me with any questions about the program or just to chat about your career goals after Peace Corps.