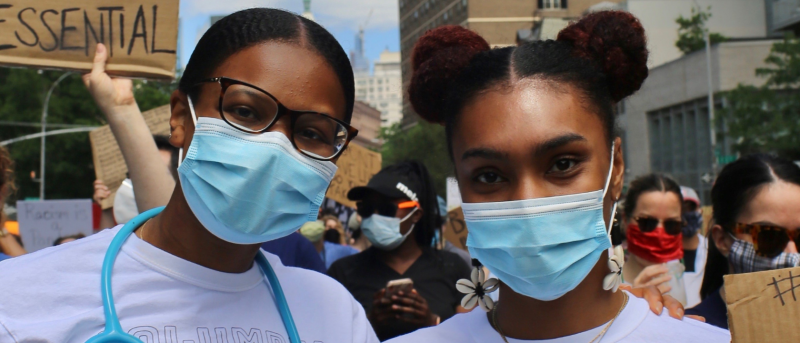 2020 Social Media: Your Top 10 Picks
At Columbia Nursing, we aim to inform and celebrate our community through our social media channels. This year, we had over 30,000 followers engaging with us on social media, commenting and liking over 1,000 daily posts. What did you like the most? Here's a look back at the top 10 favorite posts this year from Columbia Nursing's Instagram page, based on the comments and likes we received. 
If you're not following us already, we encourage you to follow us on Instagram, Facebook, Twitter, LinkedIn, and YouTube for the latest news and updates from Columbia Nursing. 
Posted August 2020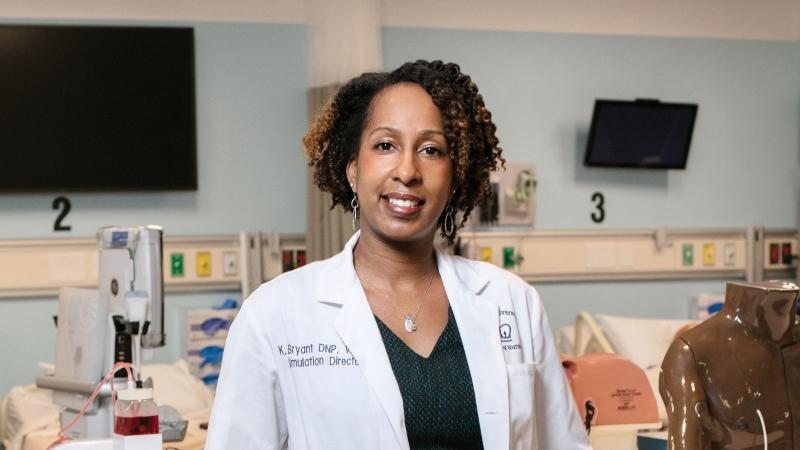 Congratulations to Kellie Bryant, Assistant Professor and Executive Director of the Helene Fuld Health Trust Simulation Center, for being selected as one of @crainsnewyork's 2020 Notable in Health Care! This recognition honors outstanding individuals in the health care community within the New York metropolitan area. Bravo, Kellie!
Posted October 2020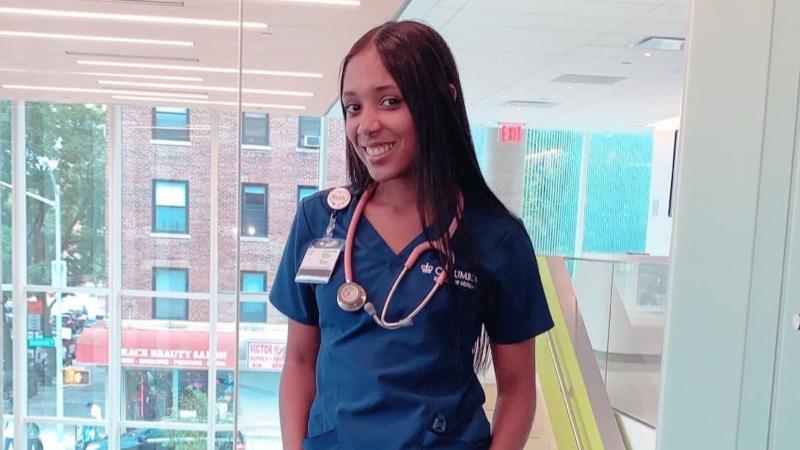 Congratulations to DNP Family Nurse Practitioner student Nicole Martinez Santana, who is the recipient of a @hrsagov National Health Service Corps (NHSC) scholarship. This scholarship is given to individuals pursing a primary care health profession and are willing to commit to providing primary care health services in underserved communities. 
Nicole said, "I am truly grateful and feel honored to be a NHSC recipient. As a first-generation college student and with a disadvantaged background, I have faced many challenges. Thanks to NHSC for alleviating the financial burden and allowing me to be one step closer to achieving my goal of becoming a family nurse practitioner. 
As a family nurse practitioner, I am going to continue to do what I enjoy best by working with the vulnerable and providing care in underserved communities. 
I am also very grateful that I joined Columbia Nursing, as it has given me so many opportunities, including connecting me to NHSC." 
Bravo, Nicole! 
Posted April 2020
Erin Pratt, an MDE Class of 2019 alum, tells her #ColumbiaNursingStrong #NurseHeroes story. 
"Until last week, I was a postpartum nurse for the entirety of my 6-month nursing career. However, I knew that our hospital's COVID-19 units needed help, so one day after our morning huddle, I decided I would volunteer. For the past week, I have been a nurse in the ICU, and tonight, I took my first assignment on my own in the ICU. I originally served as a runner, helping with meds and positioning any time I was needed. I think I would have time to sit down for maybe 15 minutes total on every shift. Now with my own assignment, I feel this weight of responsibility and truly hope that I am capable of caring for the patients in the way that they deserve. Thankfully I'm not afraid to ask questions and ask for help. I am so grateful for my incredible coworkers and know that I wouldn't be able to do this without them. In the midst of all of this darkness, the strength of the bonds we've built is a source of continuous encouragement to me."
Posted September 2020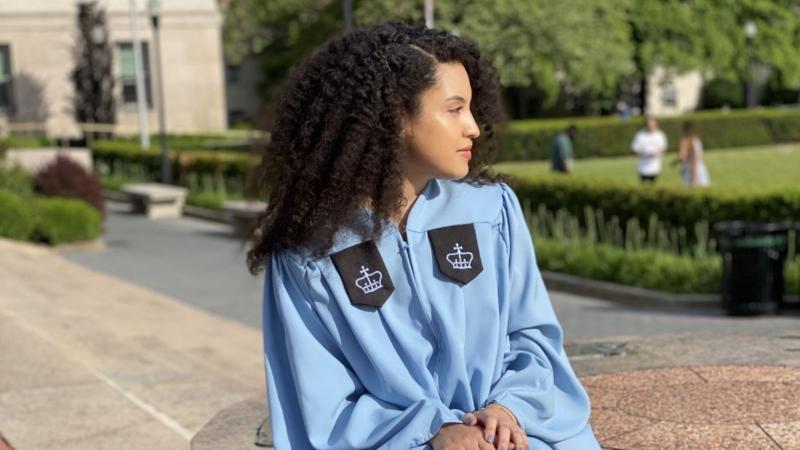 MDE student Danessa Bradley '20 encourages Hispanic and Latinx individuals who are considering pursuing a career in nursing to take the leap this #HispanicHeritageMonth. 
"The Hispanic/Latinx community faces many inequalities and underrepresentation in health care. These inequalities have become even more evident due to COVID-19. Being a Latinx nurse means I can help to advocate for Latinx patients as well as work to bridge the gaps in health care that our community is faced with. 
We need more Hispanic/Latinx nurses in the field of nursing. I would encourage future generations of Hispanic/Latinx nurses continue to pursue their degrees even when experiencing 'imposter syndrome.' It's easy to feel discouraged and like you don't belong. However, you are right where you belong!" 
Posted April 2020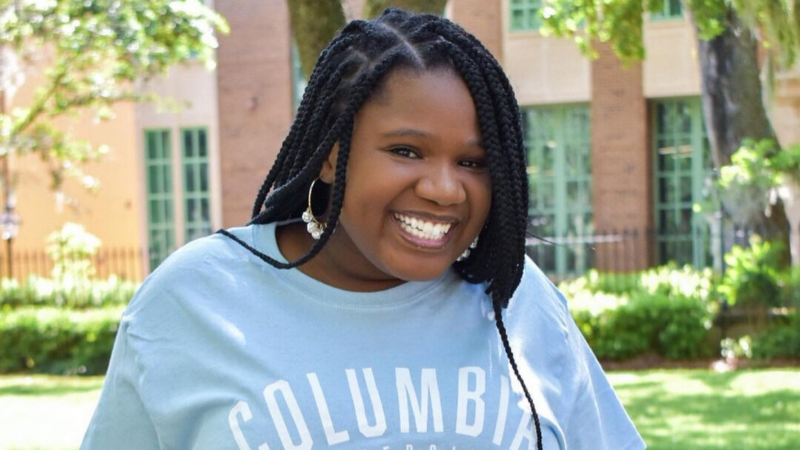 Welcome to the #ColumbiaNursing family, Cameryn! Cameryn will be entering as an MDE-DNP student with a specialty in midwifery. We couldn't be more excited to welcome all our newly accepted students this upcoming summer! 
"I am incredibly pleased to announce that starting in June I will be attending Columbia University School of Nursing. I will be earning both my Masters in Nursing and Doctor of Nursing Practice in Nurse-Midwifery. The best is truly yet to come." #ivyleaguebound #doctorate #masters #blacknursesmatter 
Posted March 2020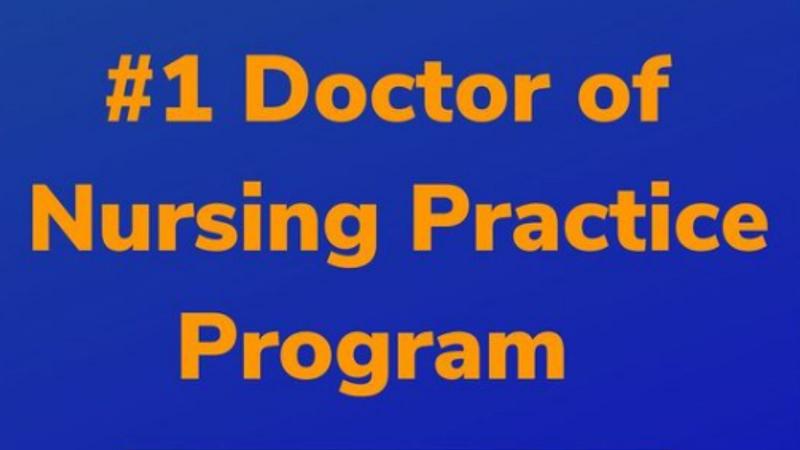 We're proud that our Doctor of Nursing Practice program ranked #1 in the nation by @usnews. Read the statement from Dean Frazier. 
Posted September 2020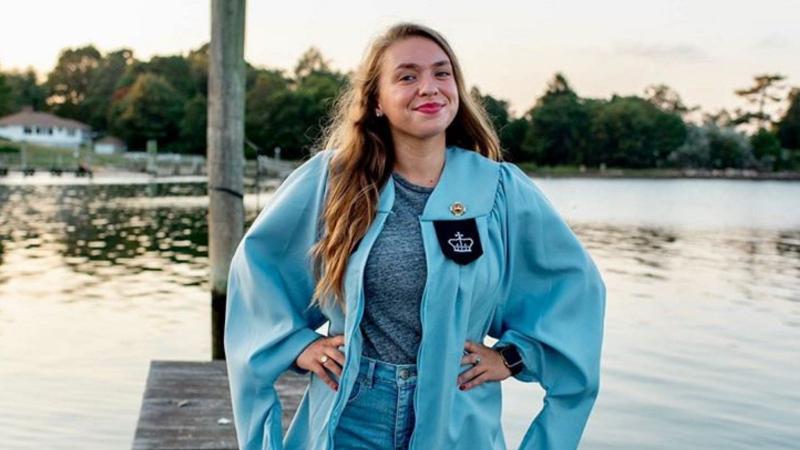 MDE student Hannah Liistro '20 graduated from Columbia Nursing and plans to pursue a career as an RN in obstetrics before moving on to become an NP. She told us about her experience and provided words of wisdom for nursing students on their own nursing journeys. 
"I am so grateful to Columbia Nursing for how the program challenged me, and for all of the valuable lessons I learned from Mary Moran, my empowering clinical preceptors, and my brilliant professors. My advice for current students: invest in your mental health (take self-care days, get a therapist), don't use your phone at clinical or while you're trying to study, ask to shadow any and all procedures at clinical, use UWorld to study for the NCLEX, and do not doubt that you can do this." 
Posted September 2020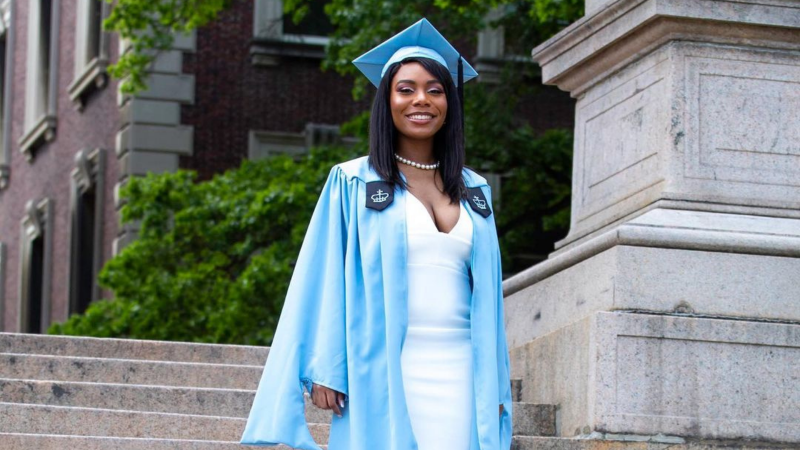 Nurses are needed now more than ever. That's why we're so proud of our 2020 graduates and their commitment to making a difference as they enter the health care field at such a critical time. Christina Noel '20 shares with us her experience at #ColumbiaNursing and what she's most looking forward to in her nursing career. 
"My experience at Columbia Nursing has been an unimaginable journey. I learned so much more than I thought I would, especially from my peers and my patients. I'm forever grateful for the connections that I've made and the privilege of having clinical rotations at NYP. And not to mention, working alongside the nurses and other hospital staff taught me many lifelong lessons and increased my confidence in the workplace. As challenging as Columbia Nursing was, I couldn't be more appreciative for all that I have gained from it.
Right now, I'm looking forward to passing my NCLEX exam and finally getting my feet wet as an RN. Although times are tough right now, nothing would make me happier than to be out there making a difference! In a few years, I plan to return to school for my DNP in midwifery." 
Posted March 2020
Last week, before New York State ordered all nonessential employees to work remotely, our simulation team gathered extra supplies from the Helene Fuld Health Trust Simulation Center to donate to @nyphospital. If you have any extra supplies, please donate them to local health care providers to help protect #nurses and #healthcare workers on the front line.
Posted June 2020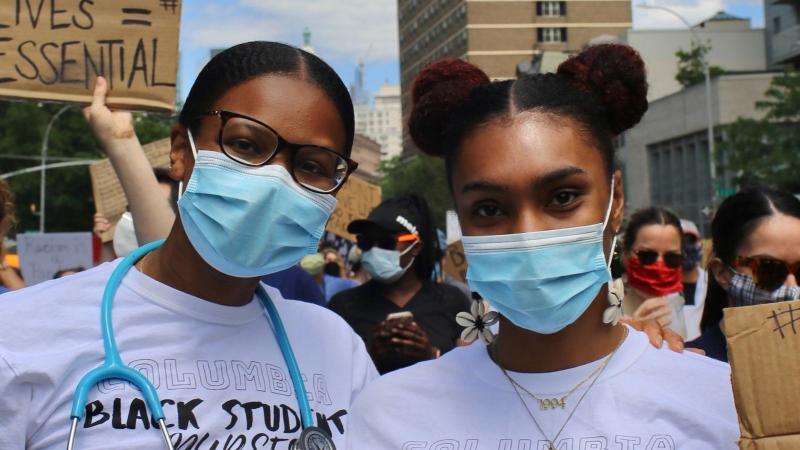 Yesterday, #ColumbiaNursing students and faculty joined the @gnycbna and more than 1,000 health care providers from the tri-state area in a protest in support of the #BlackLivesMatter movement. #WhiteCoatsforBlackLives