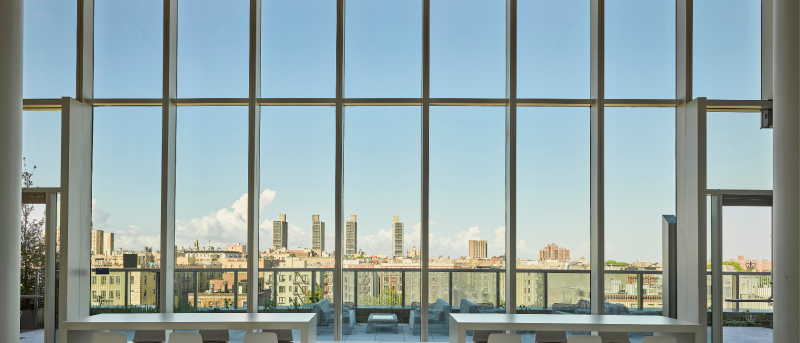 Columbia Nursing Launches Online Prerequisites for Entry to Nursing (OPEN) Program
Program Allows Non-Nurses to Take Prerequisites Needed to Apply to Nursing or Other Health Professions Schools
Columbia University School Nursing has launched its newest program, the Online Prerequisites for Entry to Nursing (OPEN) program, which allows non-nurses to take courses they need to apply to nursing or other health professions schools that require science prerequisites.

Columbia Nursing is committed to preparing future nurses by offering an excellent education, now including prerequisites courses. Additionally, in alignment with our commitment to social justice and health equity, the OPEN program courses are offered online and at a discounted tuition, giving more individuals the opportunity to acquire the prerequisites they need to enter the health-care field.

Program Director and Assistant Professor Sally Aboelela, PhD, RN, explains, "The OPEN program, at every level of its design, is focused on access and equity. We aim to widen access to the highest quality of prenursing academic preparation and in turn bring greater equity to the level of academic readiness among prenursing students. We have made every effort to reduce costs to students, including reducing the per-credit tuition and incorporating open access textbooks and low- or no-cost resources within the coursework. Our coursework is also flexible and designed to fit into the busy lives of working adults and meet diverse learning-style needs."

Course offerings—including Human Physiology and Anatomy I and II, Food and the Body, and Microbiology—are available three times per year, with each session lasting 10 weeks. Courses are at an undergraduate level and are designed with student flexibility in mind, as they can be taken in any sequence or concurrently. Grades for those completing the program are posted on an official transcript from Columbia University.

All courses are taught by Columbia University master faculty who not only share their knowledge and expertise on the subject-matter, but also bring a broad perspective to the subject matter and help students see the relevant connections between class topics, current events, health disparities, and society as a whole.

The OPEN program kicked off and completed its first cohort during the summer semester, and the second cohort started on September 14. So far, the program has received positive reviews from its students.

"The feedback from our very diverse first cohort of OPEN students was very positive," Aboelela says. "It was so exciting to hear that students from all walks of life—undergrads, parents, working adults, etc.—genuinely enjoyed their learning experience and now look at the world through slightly different eyes. As an educator, I have no greater a goal than that."

The next OPEN program cohort will begin on January 11, 2021. For more information or to apply by the November 30 deadline, visit the OPEN program.