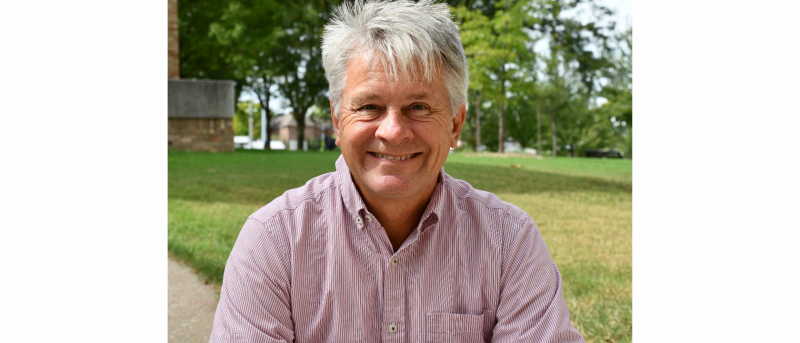 Gregory Alexander Selected as Fulbright Scholar Alumni Ambassador
Gregory Alexander, PhD, Helen Young CUPHSONAA Professor of Nursing, was selected from over 160 applicants to be a Fulbright Scholar Alumni Ambassador in the 8th cohort representing the 75th anniversary of the Fulbright U.S. Scholar Program. The Fulbright Scholar Alumni Ambassador program selects, trains, and utilizes a select group of Fulbright Scholar alumni to serve as representatives for the program at campus presentations and academic conferences across the U.S. In this two-year appointment sponsored by the U.S. Department of State and the Institute of International Education, Alexander will serve as a voice and recruiter for the prestigious Fulbright Program.
As a Fulbright U.S. Scholar in 2017, Alexander worked with an Australian research team to investigate IT use as it related to resident care, clinical support, and quality measures in a sample of nursing homes in New South Wales for this project titled "An International Report of Nursing Home IT and Quality Measures in Australian Nursing Homes." He found that clinical interventions including advanced practice nurses, quality improvement, technology, and advanced care planning have real value and provided evidence that quality of care can be improved and costs can be reduced if certain aspects of care are managed appropriately.
"The Fulbright Ambassadors program is a great opportunity to work with a cohort of former Fulbrighters who had Fulbright appointments from around the world. During this appointment, members of the cohort will participate in several presentations about the Fulbright program, conduct advocacy activities on behalf of Fulbright programs, and help support anyone interested in becoming a Fulbrighter," said Alexander.
Alexander is one of two Columbia Nursing faculty who are Fulbright Scholar alumni. Associate Professor Ana Kelly was also awarded a Fulbright Scholarship in 2018 for her project titled "Building Nurses' Capacity to Implement Evidence-Based Practice in Malawi." Alumni Sophie Gloeckler '19, also received a Fulbright Scholarship in 2019 while a student in the MDE program to pursue research in Switzerland exploring assisted suicide in the case of mental illness.
The Fulbright Experience
As a Fulbrighter, Alexander was a visiting professor at Macquarie University in Sydney Australia for four months, conducting research in aged care residential facilities, focusing on use of technology to improve care delivery and quality of aged care. His research took him to over 45 aged care facilities and was presented to leadership in the Department of Health in Canberra, Australia's national capital. After being awarded a Fulbright extension to New Zealand, he traveled to both North and South islands where he conducted an Aged Care Lecture Series at universities in Auckland and Christ Church. "I was able to meet with faculty, students, and health professionals to learn about aged care issues important to countries down under and how they relate to aged care issues in the U.S.," said Alexander.
Interested in Being a Fulbright Scholar?
Columbia Nursing's Global Health Program is available to assist Columbia Nursing students, postdocs, faculty, and alumni who are interested in applying for a Fulbright Scholarship. For more information, contact the program at songlobal@cumc.columbia.edu.
Interested scholars are also welcome to attend the next Fulbright Scholar Program Fulbright Alumni Hour on Thursday, August 6 from 4 - 5pm EDT to meet the new Fulbright U.S. Scholar Alumni Ambassador cohort and learn more about the program. Register here.
Learn more about the Fulbright Scholar Program.