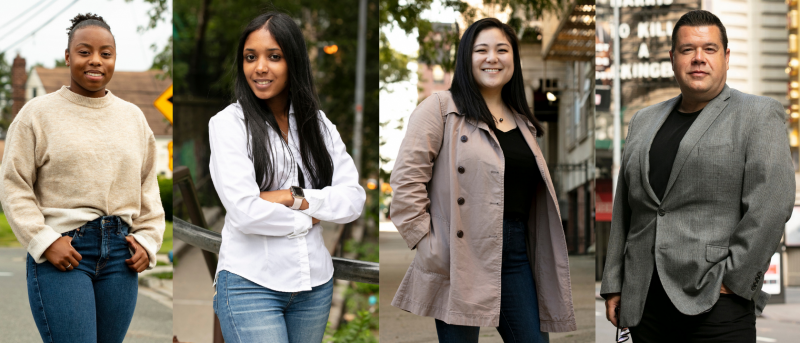 Portraits in Diversity
The Strengths That Students From Underrepresented Populations and Varied Backgrounds Bring to Columbia Nursing Are as Diverse as the Students Themselves. Here Are Some of Their Stories.
Seanna Barrett, MS '20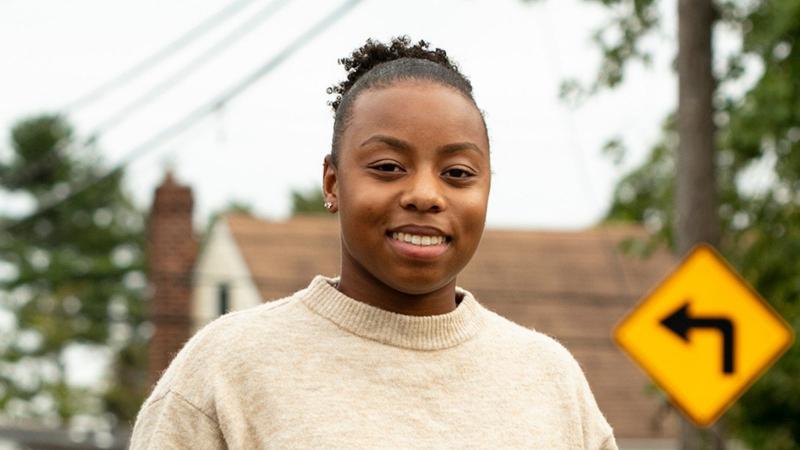 The scientifically-minded daughter of a funeral-home director and a medical biller, Barrett grew up on Long Island, where she became a competitive diver at age 10. She fell in love with nursing that same year, when her sister was born prematurely and spent weeks in intensive care. "I couldn't go in and see her, but the nurses went out of their way to make me feel included," she recalls. "They'd bring her incubator closer to the window and give me paper to make her cards."
In May 2019, after earning a BA in psychology at Barnard College—where she was a star on the swim team—Barrett enrolled in the masters direct-entry (MDE) program at Columbia Nursing. She initially planned to go into psychiatric nursing, but a rotation on the peds unit changed her mind. "I really like working with kids," she says. "It's so interesting watching them learn and seeing how resilient they are."
While acknowledging the challenges of systemic racism, Barrett regards her ethnicity as a professional asset. "When patients of color see a Black skilled nurse or nurse manager," she explains, "it makes them feel more comfortable—like 'I'm represented here.'"
Nicole Martinez Santana, MS '20, DNP '23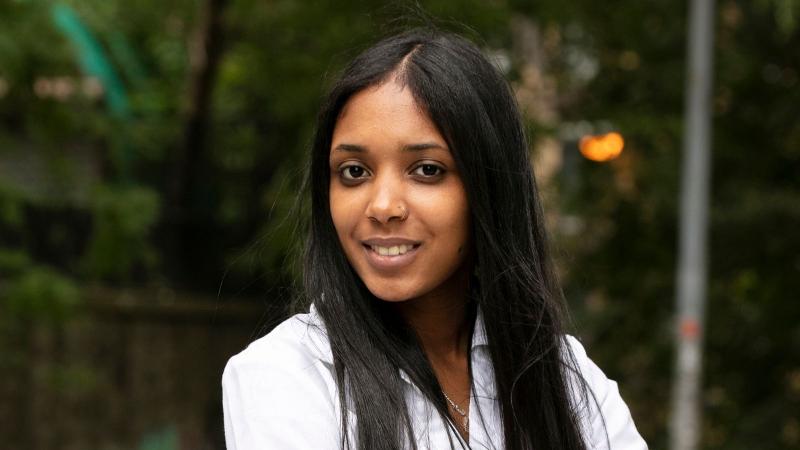 Born in the Dominican Republic, Santana immigrated to the Bronx with her family at  age 7. She felt drawn to her future vocation soon afterward, when asthma attacks repeatedly landed her in the ER. "It was the nurses who alleviated my fear and calmed my mom," Santana recalls. After graduating from City College with a biology degree, she chose Columbia Nursing for its academic rigor, varied rotations, cutting-edge simulation labs—and proximity to home. "I can walk across the bridge in five minutes," she says with a laugh.
That's not just a matter of convenience. Growing up in a mostly Hispanic, low-income community imbued Santana with a drive to give back. Having just completed the MDE program, she is now working to earn a DNP and become a family nurse practitioner. "I want to work uptown," she says. "NewYork-Presbyterian is my No. 1 choice."
As a first-year DNP student, Santana is finding that her bilingual fluency comes in handy. "I've been able to act as a bridge between doctors and patients," she says. In one case, she recognized the folk remedy that was rendering a diabetes patient's metformin ineffective. In another, she translated for a terrified Dominican woman whose teenage son was experiencing a seizure aura. "She grabbed my hand like 'Please don't leave,'" Santana recalls. "That was very rewarding."
Julie Yoshimachi, MS '17, DNP '20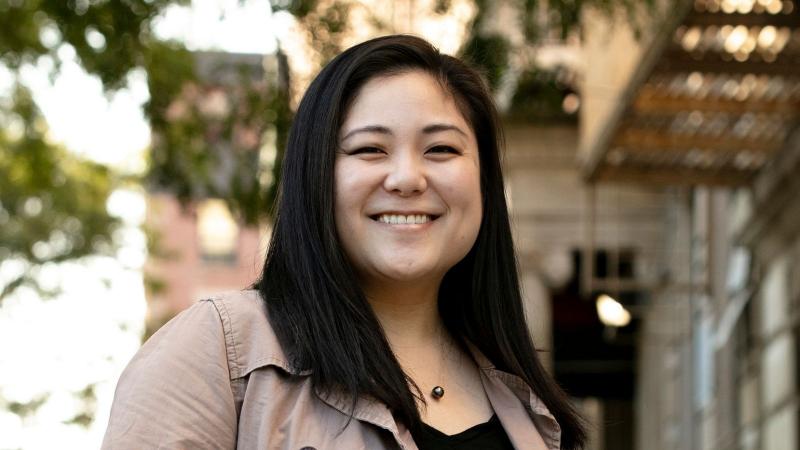 A first-generation Japanese-American, Yoshimachi grew up in North Carolina, South Carolina, and California, where she attended Soka University. She'd long dreamed of becoming a doctor but was disillusioned by her experience as a post-bac pre-med and the process of applying to medical school. Then, while working as a research coordinator at Columbia University Irving Medical Center, she got to know some surgical nurse practitioners. "Instead of focusing on the immediate situation, like the surgeons did, they were working on the patient's long-term plan," she recalls. "I realized that this was the reason I'd gone into health care—to be the person patients and families can rely on."
Yoshimachi enrolled in Columbia Nursing's MDE program and earned her MS in 2017; she went on to gain nurse practitioner certification and has just completed her DNP. Along the way, she has spent two semesters at the school's clinical site in Malawi, where she was deeply affected by the poverty of the patients and the dedication of local nurses working with scant resources. She also served as a University senator and recently founded the nursing school student council. 
"I've always wanted to serve underserved populations, and I've always been interested in leadership," says Yoshimachi, who speaks Japanese, Chinese, and Korean in addition to English. Although she's not yet sure how she'll combine those two goals, she's confident she'll find a way. "Because of my family background, I'm used to thinking globally. Whether I work in the U.S. or elsewhere, I'll bring that perspective wherever I go." 
Jeffrey Scott Bailey, MS '19, DNP '22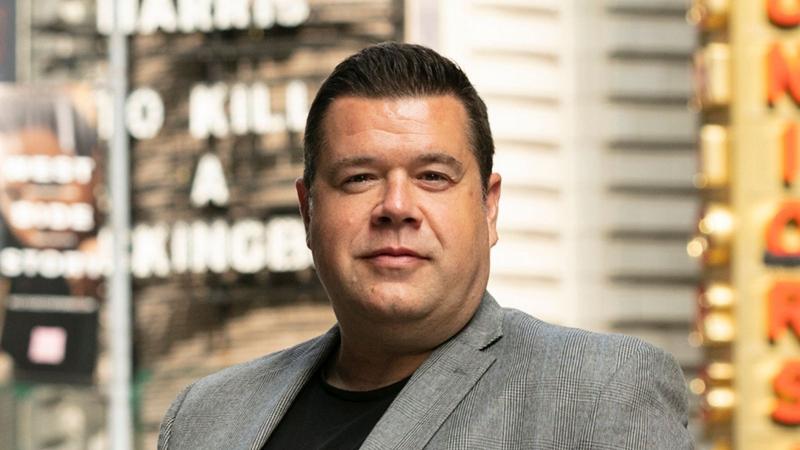 Raised by a single mother in suburban Maryland, Bailey came out as gay at age 15. His mom responded by pushing him out of the house. Fortunately, he had a summer internship lined up with a ballet company in Manhattan—and when he returned home, he was ready to begin a showbusiness career. After dropping out of high school, he hit the dinner-theater circuit; that led to lead roles in Broadway musicals, bit parts in film and on TV, and a memorable turn as the bicycle guy in the Nelly video Stepped on My J'z.
When Bailey was 30, a diagnosis of testicular cancer prompted him to consider medical school. After earning his GED, but before he'd decided to commit to med school, he earned a degree in surgical technology and was hired by an Atlanta hospital. "When the nurses saw how I interacted with patients, they told me, 'You know, you're really nursey," he recalls. He also nursed his mother when she was dying of breast cancer. But he didn't think of becoming a nurse until years later.
First, he met his life partner, who urged him to apply to Columbia to earn an undergraduate degree. To Bailey's surprise, he was accepted, and in 2018 he received a BA in human evolutionary biology. And finally, at 48, he realized where his life journey had been taking him. He entered the MDE program, snagged his MS, and is now on track to complete his DNP in 2022.
Once he's certified as a family nurse practitioner, Bailey plans to work in a rural community, where he hopes his lived experience will make him a valuable resource. "There aren't many options in those areas for the gay or transgender kid who's terrified to tell their doctor, or the parents who want to be supportive but don't know how," he says. "I'm going to be there for them. I want to be their provider."
This article originally appeared as a part of The Evolution of Inclusion in the Fall 2020 issue of Columbia Nursing magazine.