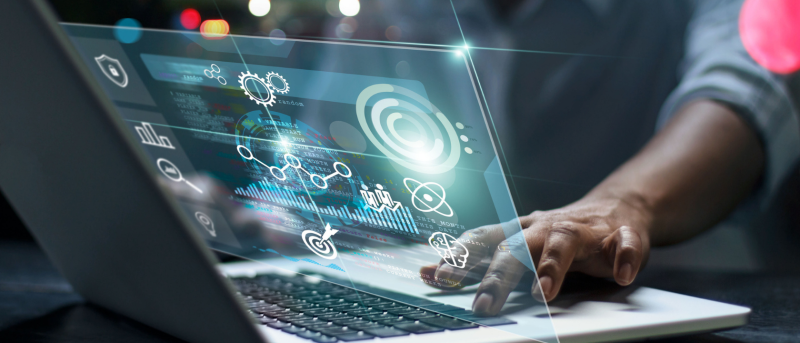 Research Roundup July 2022
Structural racism's role in health disparities rarely studied 
Place affects population health, as demonstrated by the pandemic's disproportionate toll on historically marginalized communities, but structural racism's role in place-based factors like health care access and environmental pollution is rarely considered, new findings from Columbia Nursing show. 
The authors also refrain from using race interchangeably with socioeconomic status, since these inequities stem from structural racism 
"Since the 17th century, Black and African American communities have been economically deprived and racially segregated, which exposes constituents to certain inequities that are grounded in place," Leah Estrada, PhD '22, and her colleagues note in the study, published in Health Equity. Estrada led the study with Jessica Levasseur of Duke University's Nicholas School of the Environment.  
Their review of the 2000-2021 literature found multiple place-based health inequities among people living in historically marginalized communities, including worse access to health care, health services, and clean drinking water, and heavier exposure to polluted air. 
"Implementing anti-racist policies that address place-based health inequities are critical as COVID-19 becomes endemic," the authors write. "Now is the time to reconstruct our country's legacy on health equity as structural racism has caused severe and disproportionate health effects for historically marginalized communities." 
Discrimination linked to worse sleep in transgender, nonbinary individuals  
Transgender and nonbinary people with higher levels of stress related to their gender minority status have worse sleep health, according to new findings from Columbia Nursing researchers.  
Billy Caceres, PhD, and Kasey Jackman, PhD '17, both assistant professors at the nursing school, are co-lead authors of the study, which was published in Sleep Health.  
Along with Columbia Nursing colleagues Joseph Belloir, MS, Walter Bockting, PhD, and others from Columbia University, Caceres and Jackman measured two minority stressors, stigma consciousness and gender-related discrimination, in 279 transgender and nonbinary individuals, who also reported their sleep quality and duration.   
People reporting high levels of both types of stress, as well as those with high stigma consciousness but low gender-related discrimination, had worse sleep outcomes than those with low levels of both stress types. The findings suggest that exposure to both types of minority stress may have a greater impact than experiencing either stressor by itself, the authors state.  
"It is important to investigate if effective interventions to reduce gender minority stress can also improve sleep outcomes in this population," they conclude.  
Many youths with sarcoma still on opioids post-treatment 
Most adolescents and young adults with sarcoma are prescribed opioids to treat their pain during treatment, and many remain on opioids after treatment has ended, according to a new study led by Assistant Professor Melissa Beauchemin, PhD '19, and published in CANCER. The journal also highlighted the findings in a press release. 
Beauchemin and colleagues from Columbia University Irving Medical Center analyzed an insurance claims database to identify patients aged 10-26 who were diagnosed with sarcoma in 2008-2016. None had taken opioids before their diagnosis.  
Among the 938 patients they identified, 64% had filled at least one opioid prescription during treatment. Among patients who received opioids during treatment, 77% received no further prescriptions in the year after treatment ended, while 23% had filled at least two opioid prescriptions during that time.   
"Because of the risks associated with persistent opioid use, studies of novel pain management strategies along with age-appropriate education and anticipatory guidance are urgently needed," Beauchemin and her colleagues conclude. 
Frontline nurses offer guidance for better disaster readiness  
COVID-19 exposed critical gaps in public health preparedness in the U.S., while confirming pervasive inequities that must be addressed to better manage future crises, according to a recent study of nurses on the pandemic front lines published in the Journal of Nursing Scholarship.  
Allison Norful, PhD '17, an assistant professor at Columbia Nursing, and her national colleagues conducted focus groups with registered nurses serving on the COVID-19 frontlines across 4 U.S. states in July-December 2020.   
Three main themes emerged in the nurses' observations: the pandemic had worsened health disparities and inequities in vulnerable communities; poor communication on policy at all levels of organization and government hampered pandemic response; and that supply and allocation of the nursing workforce must be considered when planning for public health emergencies.  
"From a frontline nursing perspective, this study demonstrates the critical need to address health inequities and inequalities across populations, a consistent national vehicle for communication, and national plan for securing and allocating nursing workforce resources," the authors conclude.