Publications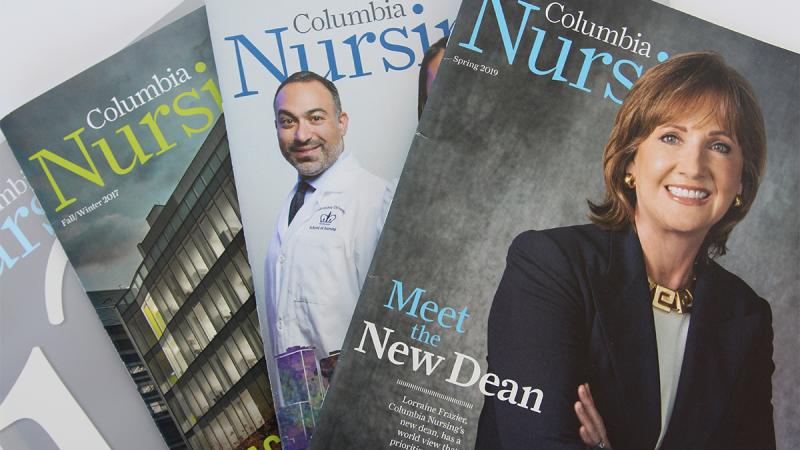 Columbia Nursing Magazine
Columbia Nursing is Columbia Nursing's magazine, published twice a year. Columbia Nursing highlights the school's news, research, and innovative programming that addresses the field's evolving changes and most pressing challenges.  It also features the school's faculty, students, and alumni, as well as nursing education trends and the profession of nursing at large.
Spring 2021 Issue
Issue Archive
Read Previous Issues of Columbia Nursing Magazine.
Monthly Pulse Newsletter
The Monthly Pulse is Columbia University School of Nursing's email newsletter which features the school's latest news and updates, including initiatives, awards and honors, faculty publications and presentations, upcoming events, and other news about Columbia Nursing's faculty, students, and alumni. Sign up to recieve Monthly Pulse using the below form.
© 2021 Columbia University in the City of New York. All rights reserved.
Journal of Doctoral Nursing Practice
The Journal of Doctoral Nursing Practice is a biannual, peer-reviewed publication featuring articles that demonstrate clinical excellence in the application of evidence-based practice of doctoral nursing. Stephen Ferrara, Associate Professor and Associate Dean of Clinical Affairs at Columbia Nursing, serves as editor of the journal.