Columbia Nursing Magazine
Columbia Nursing is published twice a year. Highlighting research and innovative programming at the School of Nursing, the magazine also features news from faculty, students, and alumni, and covers trends in nursing education and the nursing profession at large.
Fall 2023 Issue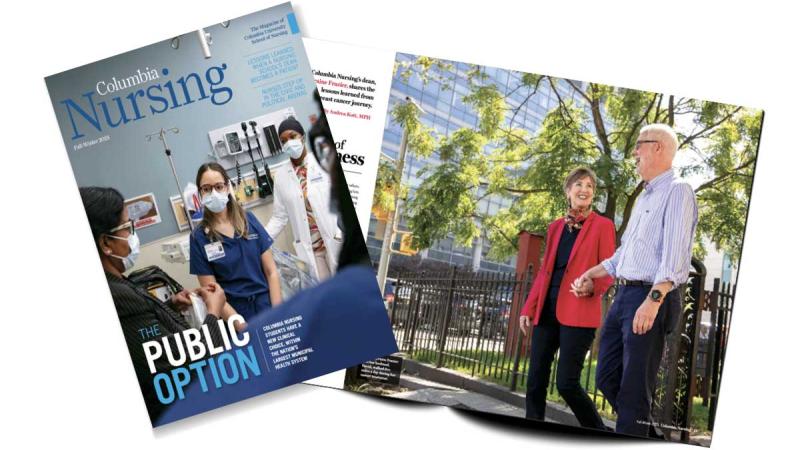 Read more about Dean Frazier's breast cancer journey, Columbia Nursing's clinical integration with NYC Health + Hospitals, and how our nurses are stepping up to advocate for patients, populations, and their profession.
View This Issue
Spring 2023 Issue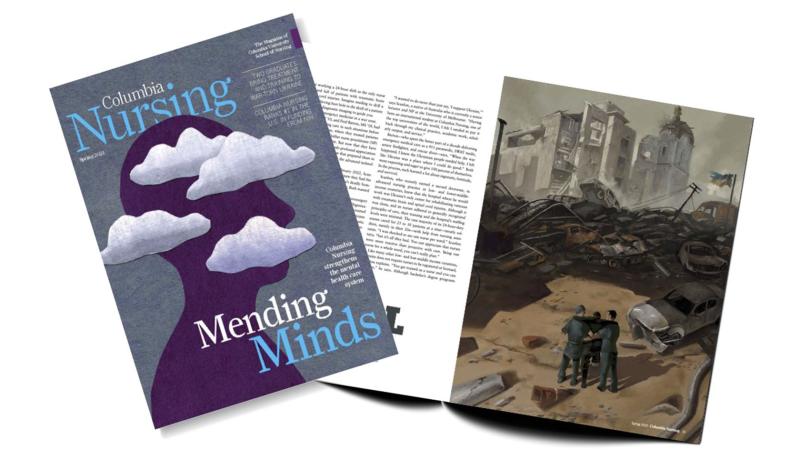 Read more about how Columbia Nursing is working to strengthen the mental health care system, how two graduates are bringing treatment and training to war-torn Ukraine, and a feature on the school's #1 NIH Ranking.
View This Issue
Fall 2022 Issue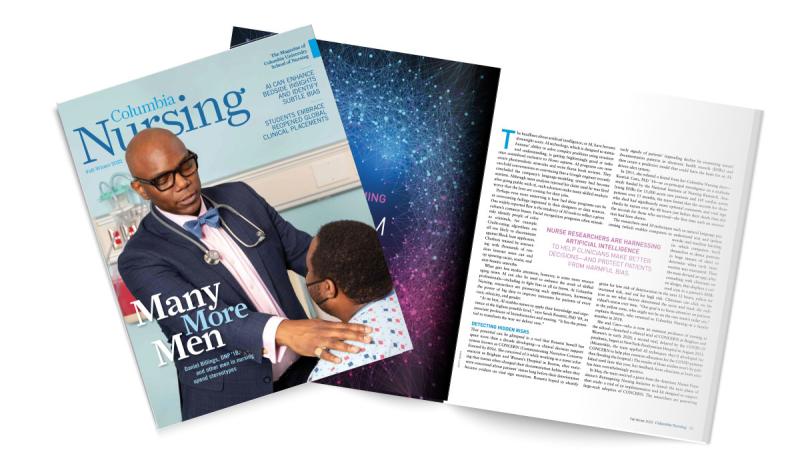 Read about how men in nursing are upending stereotypes, the reopening of Columbia Nursing's global clinical integration program, and how AI can amplify nurses' bedside insights.
View This Issue
Spring 2022 Issue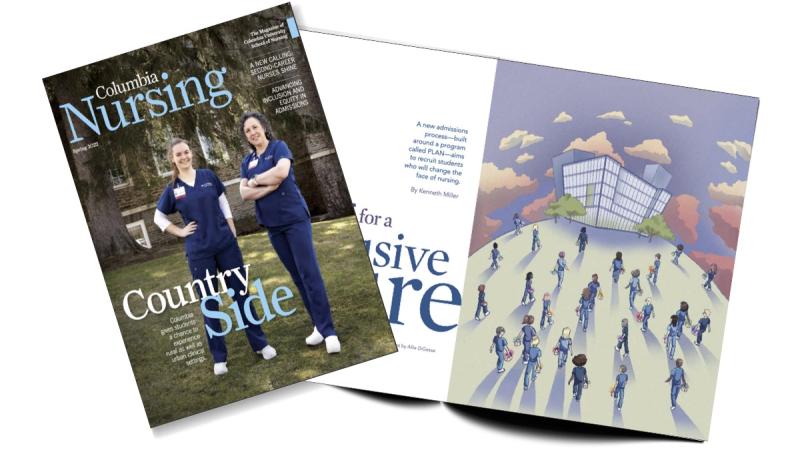 Read more about Columbia Nursing's partnership with Bassett Healthcare Network, second career nursing students, and the school's new holistic admissions process.
View This Issue
Fall 2021 Issue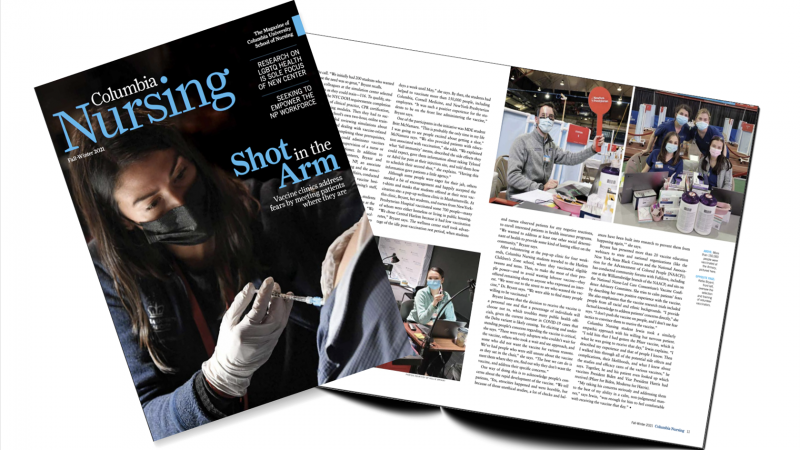 Read about Columbia Nursing's efforts to address vaccine reluctance, as well as two new research centers committed to LGBTQ health care and the growing nurse practitioner workforce.
View This Issue
Spring 2021 Issue
Read about the Art in the Time of Crisis collection, our new Center for Research on People of Color, meet students and alumni from our service scholarships, and more.
View This Issue
Fall 2020 Issue
Read about nurses on the COVID-19 front lines, global response preparedness, our evolution of inclusion, and meet some graduates of our DNP program.
View This Issue