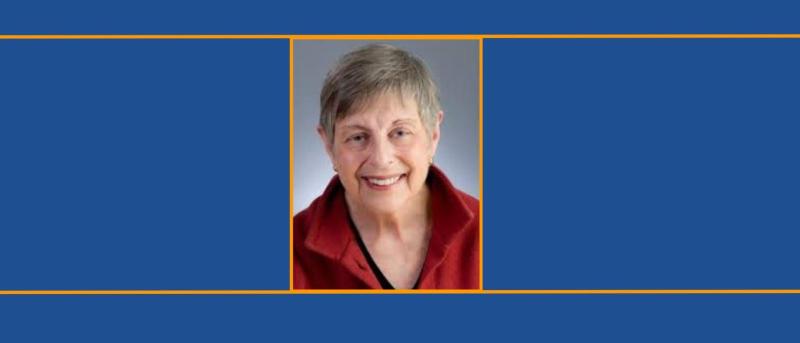 Buschman Receives Elizabeth Hurlock Beckman Award
Columbia Nursing is proud to announce that Professor Emerita Penelope Buschman, BS '64, MS, RN, PMHCNS-BC, FAAN, has received the Elizabeth Hurlock Beckman Award.  
The honor is given to educators who inspired their former students to make a significant contribution to their community. Vanessa Battista, MS '08, DNP, senior nurse director of palliative care at the Dana-Farber Cancer Institute in Boston, nominated Buschman for the award. 
Buschman retired from Columbia Nursing as an assistant professor and continues to work for the school part-time. She led the nursing school's Psychiatric-Mental Health Nurse Practitioner program, and was instrumental in establishing a clinical fellowship in palliative care, a school-wide palliative care education program, and the Certificate in Professional Achievement in Palliative Care Throughout the Lifespan for advanced practice nurses. 
"Penny has taught generations of psychiatric nurse practitioners, and she is so deserving of the recognition of her work that comes with this honor," said Judy Honig, DNP, Vice Dean, Academics and Dean of Students.
The Elizabeth Hurlock Beckman Award Trust was established in 2008 by a bequest from Gail McKnight Beckman in honor of her mother, one of the first female psychology professors at Columbia University and the author of multiple books on child and adolescent psychology. The award recognizes educators who inspire their students to "create an organization which has demonstrably conferred a benefit on the community at large," or "establish on a lasting basis a concept, procedure or movement of comparable benefit to the community at large."