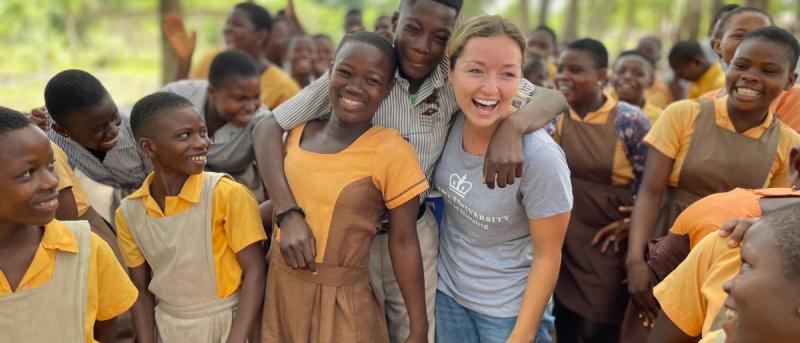 Columbia Nursing Celebrates Global Photo Contest Winners
Congratulations to our 2022 MDE-Global Photo Contest winners! These images from their clinical placements captured the essence of nursing and the spirit of global learning and collaboration. Winners were awarded in three categories: Active Nursing, I am a Columbia Nurse, and Team Photo.  
This is the third photo contest held by the Office of Global Initiatives for students participating in global clinical placements, who returned to the sites this April after a two-year hiatus due to the pandemic.  
"This is a major event for us at Columbia–to be back with nursing and nursing leadership in the countries where we have sites.  We once again have the honor of their teaching and mentoring Columbia students.  The pictures reflect a moment in the students' journey to learn about global health inequities and the innovative ways in which care is provided under disparate circumstances," reflects Jennifer Dohrn, assistant dean, Office of Global Initiatives. 
---
"Active Nursing"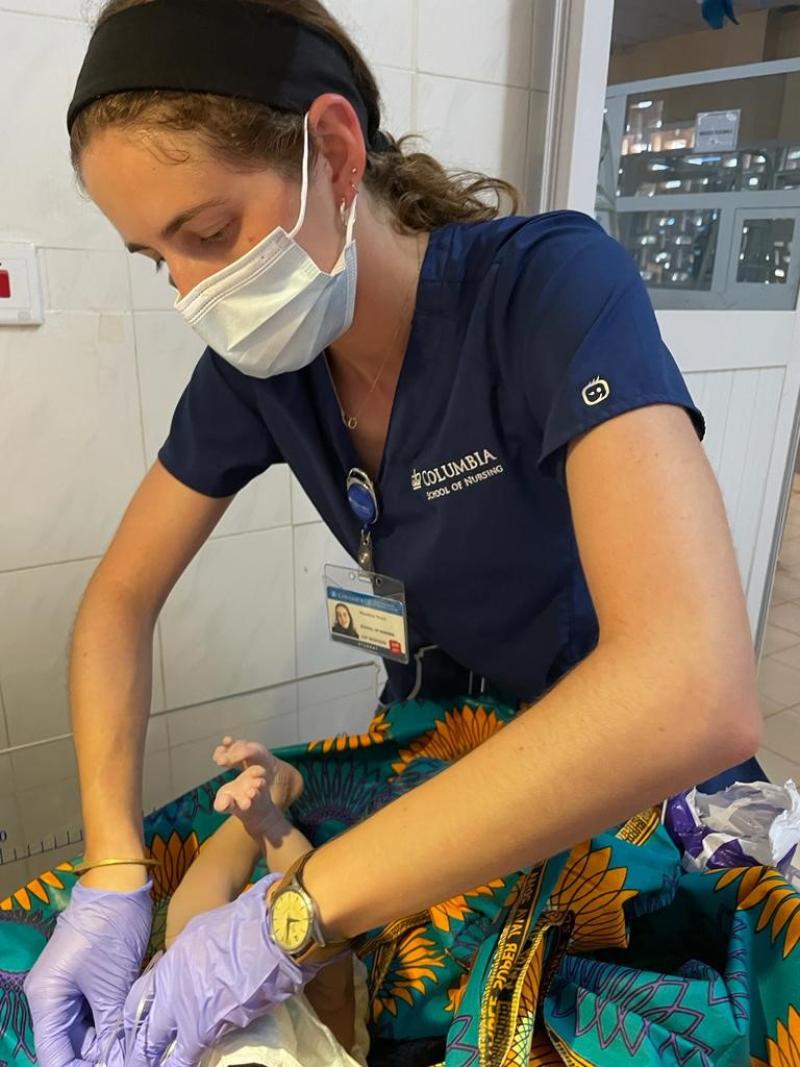 "This photo of me was taken on May 9, 2022, at Edward Francis Small Teaching Hospital in Banjul, The Gambia. I am putting on a diaper for a newborn who was born about 10 minutes beforehand. I had just finished all her newborn care and after putting on the diaper I wrapped her up and handed her back to her mama!"
Submitted by Madeline C. Molot 
Faculty Liaison: Jennifer Dohrn 
---
"I am a Columbia Nurse"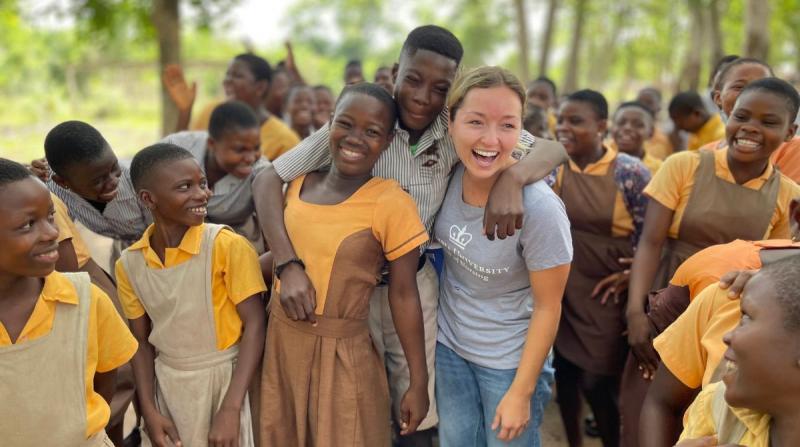 In partnership with Pencils of Promise (PoP) in Ghana's Volta Region, Columbia Nursing students visited a local school and engaged with the PoP team in their assessment on the efficacy of hygiene initiatives. Students were excited to have the Columbia Nursing team.
Submitted by Ehimwenma Osagie
Featured student: Madison Lord  
Faculty Liaison: Mary Moran 
---
"Team Photo"
Students at Bel Air Hospital in Panchgani, India visited a rural community health center run by one auxiliary nurse midwife and one community health worker. "The nurse, Swarali, is responsible for evaluating all pregnant persons, managing vaginal births, and referring complicated deliveries to larger medical centers," Vivirito explains. "Patients also rely on Swarali to manage other health conditions." The students joined Swarali on postpartum and well-baby home visits that day, and also visited a patient with leprosy at their home and learned from Swarili as she provided care for them. 
Submitted by Erin Vivirito 
Featured students: Ellen Krotow, Margaret Duggan, Tanya Prabhakar, Erin Vivirito, Kimberly St Fleur. 
Faculty Liaison: Ana Kelly