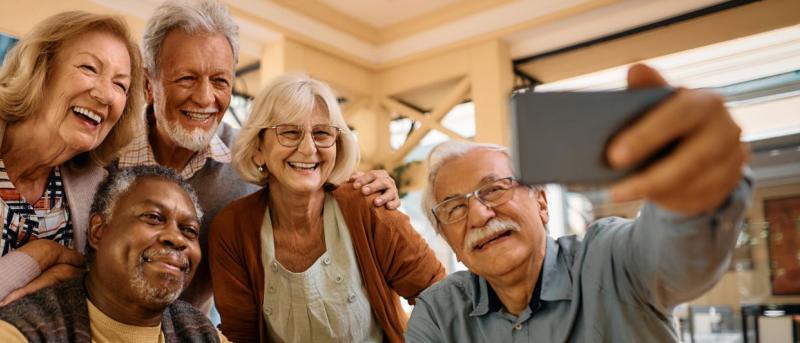 Columbia Nursing Launches Newest Center
Center for Community-Engaged Health Informatics and Data Science will be national model for nursing education
Columbia University School of Nursing has announced the establishment of the Center for Community-Engaged Health Informatics and Data Science (CCHIDS). The new center will draw on and integrate the work of Columbia Nursing's world-class health informatics and data science researchers to promote health and health equity, from the community level to the international stage.  
"Data is the foundation for nursing practice and the generation of new nursing knowledge through research," says Suzanne Bakken, PhD, the executive director of CCHIDS. Also a professor of biomedical informatics at Columbia Nursing and holder of the school's endowed Alumni Professorship, Bakken explains that "data science supports the transformation of data into information and knowledge. Health informatics platforms and tools enable patient-centered care across settings and facilitate the research process, including knowledge discovery and intervention delivery." 
CCHIDS is one of eight research centers and programs at the Columbia University School of Nursing. The new center's goals—which span developing innovations in graduate nursing education, leading transformative nursing research and scholarship, and exemplifying accessible and culturally competent primary care—align with the nursing school's strategic goals and its commitment to social justice and health equity. 
CCHIDS will aim to ensure best practices in health informatics and data science education throughout the school's curricula, making it a national model for nursing education. Members of the center's faculty have developed several resources to support the achievement of this goal, including: 
The Reducing Health Disparities through Informatics Pre- and Post-doctoral Training Program: Now in its 21st year of continuous funding, this program provides mentoring and financial support to enable eight trainees a year to gain competencies in data science and health informatics research focused on health equity. 
Doctoral-level courses in data science: Columbia Nursing PhD students learn data science concepts and methods in a required course taught by CCHIDS faculty. The course's laboratory component includes answering a research question using data and tools from the National Institutes of Health-funded "All of Us" Researcher Workbench. 
A monthly Visualization Design Studio: This initiative provides a forum for enhancing competency, collaboration, and community related to use of visualizations in research and practice. The studio's resources include a newsletter, methodological guidelines for visualization research, a library of infographics, and tools for tailoring visualizations developed at Columbia Nursing. 
CCHIDS will strive to enhance its visibility as a center of excellence in health informatics and data science at the community, national, and international levels. The center's research portfolio already includes some three dozen research projects, such as a national report of nursing home quality measures and information technology; a study of a clinical decision support tool to improve patient prioritization during hospital-to-homecare transitions; a telemedicine initiative for patients with limited English proficiency; and a randomized trial of a community health worker intervention for people living with HIV in high-priority settings. 
CCHIDS faculty have also developed a suite of informatics and data science innovations and resources related to accessible, interdisciplinary, evidence-based, and culturally competent primary health care. These include mobile applications for the prevention and management of HIV/AIDS and heart failure, as well as methods and applications for delivering patient-reported outcomes and research results in a culturally congruent, health-literate manner. An early goal of the center is to refine these innovations and resources and integrate them into faculty practice. 
As the center's name shows, community engagement is crucial to its mission. "To advance health equity, community engagement is essential across the stages of the research life cycle," Bakken explains, "from generation of important community relevant research questions to return of value to the community from the research that has been conducted." 
An example of this emphasis is Bakken's work with Adriana Arcia, PhD, professor of nursing, University of San Diego Hahn School of Nursing, and an adjunct professor at Columbia Nursing. During the COVID-19 pandemic, they used lessons from eight years of research to design health-literate, culturally congruent infographics to deliver research results to the community. After identifying community information needs about COVID-19 testing and vaccination in Washington Heights and Harlem, the researchers created infographics to deliver that information effectively to residents of those communities.  
A key aim of the new center will be to transform existing resources like the infographics toolbox that Bakken and Arcia used for the COVID project into products that other researchers can apply to enhance community engagement and share research results, with the underlying goal of improving the health of communities near and far.