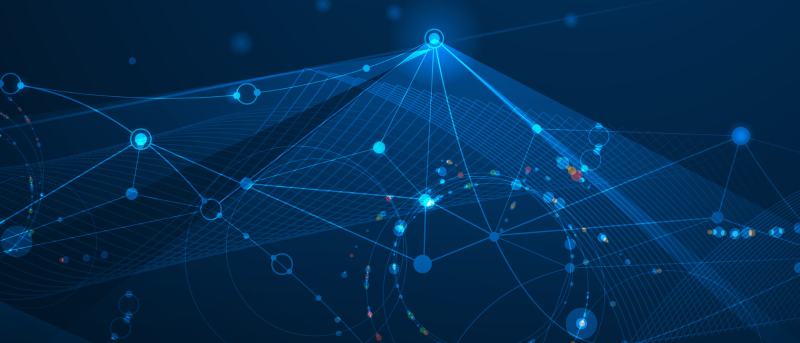 Peak Performance
How Columbia Nursing reached first place in NIH funding and why it matters.
Many things separate a great school of nursing from a simply good one, but the quality of an institution's research enterprise is among the most significant. By investigating factors that affect patient outcomes, community health, and the nursing workforce, nurse-researchers enhance not only students' skills and knowledge but the profession as a whole. A school that attracts ambitious researchers, and supports them in doing trailblazing work, can make a difference far beyond the campus.
One reliable way to gauge a nursing school's research mojo is the amount of funding it's awarded by the National Institutes of Health (NIH). According to that measure, Columbia University School of Nursing recently topped all other nursing schools in the country. In January, when the NIH announced its research funding tallies for fiscal year 2022, Columbia Nursing was ranked #1, with 36 grants totaling $18.7 million.
The school's ascendancy didn't come out of nowhere. Columbia Nursing entered the top-five echelon of the NIH rankings in 2019, holding the #4 position for three years running. Many factors were responsible for the school's leap to #1, including the recruitment of new faculty members with active NIH grants.
But the march toward the summit had been underway for more than three decades. In the late 1980s, the school—whose primary mission since its founding was to train first-rate clinicians—began to strive for leadership in research as well. The first step was the groundbreaking Columbia Model, which required all instructors to engage in some research or scholarly practice. Then came the introduction of a part-time doctor of nursing science (DNSc) program, which blossomed into a full-time PhD program in 2008. Distinguished investigators began flocking to the faculty, followed by students eager to learn from and emulate them.
Today, Columbia Nursing's doctoral program is in the top 10 percent of recipients of federal training grants for pre- and postdoctoral scholars. Faculty members have more than 70 active research grants (including projects funded by foundations and agencies other than the NIH), and they publish dozens of studies in peer-reviewed journals each year.
The school's research centers include:
Center for Community-Engaged Health Informatics and Data Science, directed by Suzanne Bakken, PhD, Alumni Professor of Nursing and professor of biomedical informatics.
Center for Health Policy, directed by Patricia Stone, PhD, Centennial Professor of Health Policy.
Center for Improving Palliative Care for Vulnerable Adults with Multiple Chronic Conditions, co-directed by Stone and Jingjing Shang, PhD, professor of nursing.
Center for Healthcare Delivery Research and Innovations, directed by Lusine Poghosyan, PhD, Stone Foundation and Elise D. Fish Professor of Nursing.
Center for Research on People of Color, directed by Jaquelyn Taylor, PhD, Helen F. Petit Professor of Nursing.
Center for Sexual and Gender Minority Health Research, directed by Tonda Hughes, PhD, Henrik H. Bendixen Professor of International Nursing in Psychiatry.
From these focal points, Columbia Nursing researchers cover a striking range of topics. They're studying asthma control in middle school students and infection control in nursing home residents. They're investigating racial disparities in dementia care and links among sexual identity, social stigma, and cardiovascular disease. They're developing machine-learning programs to reduce readmissions among home care patients in New York City, informatics platforms to improve obstetrics care in Africa, and mobile apps to boost HIV prevention in Eastern Europe.
And often, a given faculty member is spearheading several such studies at once. "At most nursing schools, it's remarkable for a faculty member to have even one active NIH grant," notes Elizabeth Corwin, PhD, the Anna P. Maxwell Professor of Nursing Research and vice dean for strategic and innovative research. "Here, lots of folks have two, three, or even more."
This hive of activity is the product of a carefully cultivated culture of inquiry. Besides recruiting exceptional investigators, the school encourages them to collaborate across nursing-science specialties and with experts in other fields across Columbia's medical and academic campuses.
Columbia Nursing has also built a robust infrastructure to support nurse-scientists at every stage of their careers. A key component of that effort is the Office of Scholarship and Research Development (OSR), directed by Kristine Kulage, MPH. The office's mission is to help researchers improve the quality of their grant applications and the manuscripts they submit for publication.
The OSR provides an array of services calculated to leverage faculty members' expertise. An intramural pilot grant program enables new and early-stage investigators to gather preliminary data they can use to apply for outside support. When researchers get to the proposal-development phase, they can turn to OSR faculty for assistance with biostatistics, data analysis, and related tasks. Kulage herself leads grant-writing workshops for all levels of researchers and edits drafts for postdoctoral trainees and junior faculty. All these efforts dovetail with those of the Grants Management Office, which helps with the more basic but essential aspects of the grant-application process—filling in forms, developing budgets, ensuring regulatory compliance, and so on.
Before submitting a grant application, all Columbia Nursing researchers also participate in a process called Specific Objectives and Aims Review (SOAR), involving presentation of their study's aims to fellow faculty members for feedback. In addition, they undergo a mock review protocol, modeled on an NIH study section, receiving real-time critiques of their proposals. And once a study is completed and its results are being written up for publication, the OSR offers manuscript-writing workshops (also led by Kulage) and data-crunching support.
All these programs help explain how the school made it to the top of the NIH funding list. One final ingredient is key, however: a commitment to promoting better care, and to eradicating health disparities, in the United States and around the globe. "Though we love being #1, that's never been our mission," says Corwin. "We're in this for the big picture. Improving the health of patients, their families, and their communities has always been our goal."
---
This article originally appeared in the Spring 2023 issue of Columbia Nursing Magazine.