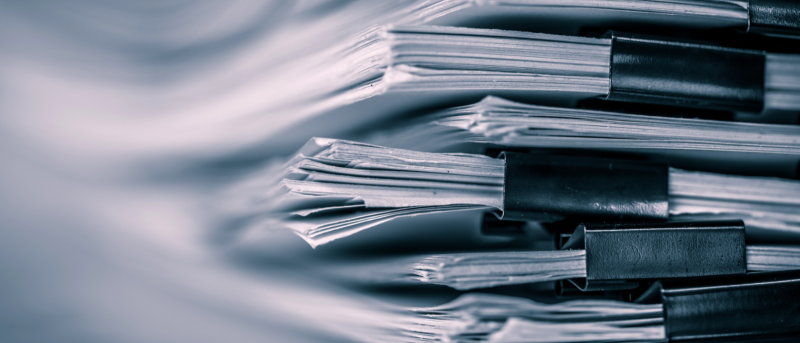 Research Roundup May 2023
Research Links Asthma in Rural Teens to Risk of Being Bullied
Rural teens with asthma are more likely than those without the respiratory condition to be bullied, according to new research from Columbia Nursing. Having persistent asthma symptoms further increases teens' risk of being bullied. The findings underscore the need for schools to promote acceptance of all students and for health care providers to offer proper asthma management education to their teenage patients, reported senior author Jean-Marie Bruzzese, PhD, and her colleagues in the January online issue of the Journal of Asthma. "Rural students with asthma, with or without diagnosis, could benefit from school-based interventions that reduce victimization based on this medical condition," the researchers wrote.
Asthma narrows the airways, making breathing difficult and triggering repeated episodes of wheezing, breathlessness, chest tightness, and coughing. It affects about 5.1 million children younger than 18 years old and disproportionately impacts Black children, who are nearly three times as likely as white children to have the condition.
Bullying is also prevalent among children in the United States; one in five report being bullied in school.
To fill gaps in the literature regarding the relationship between asthma and bullying among rural U.S. adolescents, Bruzzese and her colleagues surveyed 1,905 rural high school students between age 12 and 19; the participants' mean age was 15.7 years. "We targeted rural kids because they're ignored in asthma research," says Bruzzese, a professor of applied developmental psychology.
About half of the students in the study sample were female, half self identified as Black/African American, and 15 percent had been diagnosed with asthma in the preceding year. More than half had no formal asthma diagnosis but had experienced asthma-like symptoms in the preceding year, while one-third did not have asthma or symptoms of the condition. Among those with current asthma, 59 percent had persistent symptoms.
Being a victim of bullying in the preceding 12 months was common across all the adolescents. About one-quarter reported having been bullied for reasons that included weight or other health problems, race, or ethnicity. Those with current asthma were more likely than those with no asthma to report having been bullied. Those with possible undiagnosed asthma had 2.42 times the likelihood of being bullied as those with no asthma. "Having a diagnosis is not the driving factor of bullying," Bruzzese says. "It's experiencing symptoms in front of peers that is problematic."
Anything that differentiates teenagers from their peers—whether race or ethnicity, sexual orientation or gender identity, weight, or other physical characteristics—increases their risk of being bullied, points out co-author April Ancheta, PhD '22. "Teens with asthma have to take time away from their friends to control their symptoms," Ancheta says. "Going to the nurse to use their inhaler or not being able to attend gym or participate in sports draws attention to their difference."
Adolescents with persistent asthma symptoms—those that occur at least three times a week—had even higher odds of bullying victimization than those with intermittent asthma, Ancheta says. Adds Bruzzese, "Kids who have persistent symptoms have a greater chance of their peers observing them and thinking that they're weak."
Black adolescents and Hispanic adolescents, compared to White adolescents, were significantly less likely to report having been bullied, however. "Black adolescents and Hispanic adolescents were not the minority at their school, which was actually a protective factor," Bruzzese notes.
Experiencing bullying damages adolescents' self-esteem and other aspects of their psychosocial development. It is linked to wide-ranging psychological and social health effects, including depression and anxiety, social isolation, sleep disturbance, psychosomatic symptoms, and poor school performance and attendance. "Bullying is problematic, not only at the time it's happening but [with] ramifications in adulthood," Ancheta says.
It is important to empower teens to manage their asthma symptoms by taking their medication regularly and avoiding environmental triggers like dust or pollen, she explains. "Taking responsibility for their asthma symptoms, especially as they transition from adolescence to adulthood, can help not only to reduce their risk for bullying victimization but also promote self-acceptance," says Ancheta.
Meanwhile, teachers and school administrators and nurses should be aware of the increased risk of being bullied for adolescents with asthma or other chronic medical conditions, and thus the need to create inclusive environments that are accepting of all students' abilities and conditions. "Teachers and administrators should teach kids that people sometimes pick on others because they are different, including those who have asthma," Bruzzese says. "If kids start to understand what asthma is, then they may be less inclined to see their peers as being weak and there may be less bullying." 
---
New Grants Support Groundbreaking Studies of Post-Discharge and Ambulatory Cardiac Care
Ruth Masterson Creber, PhD, a professor at Columbia Nursing, recently received two major grants for studies of post-discharge and ambulatory care in cardiac patients—one from the National Institutes of Health (NIH) and the other from the Patient Centered Outcomes Research Institute (PCORI).
Her $2.6 million NIH grant is for an R01 study titled "Improve the Meaning of Patient-Reported Outcomes to Evaluate Effectiveness for Cardiac Care
(IMPROVECardiac Care)." In its first phase, the four-year project will seek to identify minimally important clinical differences (MCIDs) in patient-reported outcomes for people with advanced heart disease. Masterson Creber and her team will then investigate how that information can be translated back meaningfully to health care professionals to inform patient-centered clinical decision-making.
In recent years, there has been growing recognition in many areas of health care that patient-reported outcomes, or PROs, can be a valuable complement to standard diagnostic measures. "PROs provide a holistic picture of where patients are on the disease trajectory, both during routine management and during recovery from major clinical events," Masterson Creber explains. "In cardiac care, however, research on PROs has two important gaps. The first is that MCIDs—defined as the smallest change in outcome that patients perceive as meaningful—have not been established for specific cohorts of patients. The second gap is a lack of guidance on how to incorporate MCIDs into clinical practice."
IMPROVE-Cardiac Care will strive to fill in those blanks. The team will study approximately 800 participants in the United States and Great Britain, divided into three groups: patients who are recovering after a coronary artery bypass graft; patients with heart failure (HF) who are recovering after hospitalization; and HF patients with a preserved ejection fraction who are undergoing ambulatory management. The researchers will begin by examining the relationship between clinical indicators and patients' perceived degree of improvement. Using advanced mathematical modeling techniques, they'll establish MCIDs for patients in each cohort.
Next, the team will look for effective ways to use PROs in health care settings. To do so, they'll collect video data on 60 patient provider dyads as they're in the process of using validated PROs to guide shared decision-making. The researchers will employ video ethnography to evaluate patient-provider interactions, which will be analyzed by anthropologists or sociologists to measure verbal and nonverbal cues. The team will also interview providers to understand how PROs can be better integrated into the clinical workflow to improve the quality of care.
The project's long-term goal is to leverage patients' perspectives to improve outcomes. "Right now, many of our tools for assessing PROs in cardiac patients are too generic to guide individual-level decision-making," says Masterson Creber. "It's crucial to understand the MCIDs for specific conditions and demographic groups. We may find that there are significant differences between men and women, for example, or between older and younger patients. We just don't know yet."
Masterson Creber also received $4.2 million from PCORI, with co-principal investigator Brock Daniels, MD, of Weill Cornell Medicine. This grant will go toward an ongoing study titled "Using Mobile Integrated Health and Telehealth to Support Transitions of Care among Patients with Heart Failure (MIGHTY-Heart)."
The project addresses a persistent problem among patients who've been hospitalized for heart failure: within a month of discharge, 25 percent are readmitted. The challenges of accessing follow-up care—especially for members of low-income and minority populations— are an important factor behind that statistic. "Patients face barriers when they are getting discharged from the hospital—from getting their medications, to follow-up appointments, to managing their own symptoms," Masterson Creber observes. "This study facilitates access to telehealth with an emergency medicine physician to help bridge the gap while patients wait to see their cardiologist. Without the support of the mobile integrated health team, many more patients would be back to the emergency room for things that are preventable."
She and her colleagues are randomizing patients at 12 New York City hospitals to one of two types of follow-up care: a standard model, in which patients receive a phone call from a care transitions coordinator after their discharge, and a new approach called mobile integrated care. Under that protocol, patients get a follow-up phone call from a nurse, who coordinates continuing access to community paramedics. If a patient has a health concern, a paramedic can make a house call and do a real-time telehealth consult with an on-call emergency medicine doctor. After doing point-of-care testing and addressing the patient's concerns, the paramedic can either leave the patient for home-based treatment or take the patient to the hospital.
The researchers are in the process of recruiting 2,100 patients and will follow them up for six months following their discharge. They will track whether patients are readmitted to the hospital and will also survey them at intervals about their symptoms, ability to function, quality of life, and other metrics.
"The idea is to bridge the hospital-to-home transition using facilitated telehealth. We are trying to meet patients' needs in their home by bringing components of the emergency department to them and getting them connected with their cardiologist to try and avoid a quick bounce-back to the hospital," Masterson Creber says.
---
Schnall Awarded $15.1 Million to Examine Women's HIV Risk
Rebecca Schnall, PhD '09, the Mary Dickey Lindsay Professor of Disease Prevention and Health Promotion, with co-principal investigators Mirjam-Colette Kempf, PhD, at the University of Alabama and Amy Johnson, PhD, at Lurie Children's Hospital, has received a $15,149,718 R01 award from the National Institute of Allergy and Infectious Diseases, the National Institute on Alcohol Abuse and Alcoholism, the Office of the Director, and the National Institute of Child Health and Human Development for a project titled "Examining Social Ecological and Network Factors to Assess Epidemiological Risk in a Large National Cohort of Cisgender Women."
The five-year study will enroll a national digital cohort of 1,800 HIV-negative women and look at how multiple factors influence their risk of acquiring HIV and other sexually transmitted infections. The award is Columbia Nursing's largest research grant to date.
"Cisgender women account for approximately 20 percent of annual HIV diagnoses in the United States, yet there is limited information on the combination of factors that contribute to HIV incidence in these women," explains Schnall, who is also associate dean of faculty development at the school.
"In response, our study team proposes to develop a knowledge base of integrated data, including biomarker data, network data, and big data from disease surveillance and social determinants of health databases," she adds. "At the conclusion of our study, we hope to identify the individual, social network, geospatial, and public policy factors that increase a woman's risk for HIV and/or sexually transmitted infection acquisition, providing intervention opportunities to reduce women's vulnerabilities to HIV infection."
---
Bisexual Women Face Increased Risk of Heart Disease
Bisexual women were half as likely as their heterosexual peers to have high scores on a scale measuring cardiovascular health, shows new research from Columbia Nursing.
"Our findings support previous evidence of the heightened risk of heart disease among bisexual individuals and provide important insights to improve heart disease prevention for these individuals," says Billy Caceres, PhD, an assistant professor at the school and lead author of the study. Titled "Differences in Ideal Cardiovascular Health Between Sexual Minority and Heterosexual Adults," it was published online on February 22 in JAMA Cardiology.
There is growing evidence that sexual minority (SM) adults have worse cardiovascular health than their heterosexual peers, Caceres and his colleagues note, likely in part due to stress they experience as members of a minoritized group. Health and behavioral factors contribute as well, they add. SM men and women are more likely to be current or past smokers, for example, while SM women are at higher risk of obesity, diabetes, and insufficient sleep.
To look at heart health comprehensively, Caceres and his colleagues used the cardiovascular health (CVH) scoring system established by the American Heart Association (AHA); it measures heart risks on a scale from 0 to 100, with a score of 100 indicating "ideal" heart health.
The score is based on the AHA's recommendations for what they call "Life's Essential Eight"—that is, the four health behaviors (diet, physical activity, smoking, and sleep) and four health factors (body mass index [BMI], cholesterol level, blood sugar level, and blood pressure) that are associated with heart disease and mortality.
Caceres and his colleagues analyzed data from 2007 through 2016 gathered by the National Health and Nutrition Examination Survey (NHANES) to calculate CVH scores combining all eight risk factors. The study was based on data from 12,180 adults aged 18 to 59; about half were female, and two-thirds were non-Hispanic white.
Bisexual women were more likely to be obese than heterosexual women, while bisexual men were at higher risk than heterosexual men of having hypertension and using blood pressure medication, the researchers found. Bisexual and lesbian women had higher scores for nicotine exposure than heterosexual women, while bisexual women had less favorable BMI scores and lower heart health scores than heterosexual women.
Overall, the researchers found, bisexual women are about half as likely to have a CVH score in the high range (80 to 100) than the low range (0 to 49) compared to heterosexual women. Bisexual women are also the sexual identity group most likely to live in poverty, making them more likely to delay seeking health care due to financial challenges and/or to have difficulty finding a health care provider.
However, the differences between gay or bisexual men and their heterosexual peers were more mixed, Caceres and his colleagues found, with gay men on balance exhibiting better CVH than heterosexual men.
"There is a need for tailored interventions to improve the CVH of SM individuals, particularly bisexual women," the researchers concluded in the paper reporting their findings. "Investigators should conduct longitudinal research that examines social determinants that may explain the sexual identity differences observed in this study."
Other study authors from Columbia Nursing, all affiliated with the school's Center for Sexual and Gender Minority Health Research, include PhD student Yashika Sharma MS '20, research assistant Rohith Ravindranath, and research coordinator Danny Doan.
---
In the U.S. and Romania, a Researcher Targets Social Inequities to Combat HIV
Corina Lelutiu-Weinberger, PhD, an associate professor of health sciences research at Columbia Nursing, first became aware of the connections between social inequities and health disparities as a girl in Romania in the 1980s. Her father, a hematologist-oncologist, was on a team that treated one of the country's first adult HIV/AIDS patients—a gay man who'd contracted the disease while traveling abroad. "My dad was devastated that they couldn't help him," she recalls. "He said, 'This man is dying, and no one wants to touch him.' The patient was highly stigmatized, not only because of the virus but also because of his sexual orientation."
That was the first experience to inspire Lelutiu-Weinberger to build a global research career targeting stigma and discrimination mechanisms that lead to health inequities. That focus led to a string of National Institutes of Health (NIH)-funded studies—some in the United States, where she has lived since 1994, and others in Eastern Europe—to improve behavioral, mental, and sexual health for sexual, gender, racial, and ethnic minorities.
One recent award, an R01 grant totaling $3.8 million over five years, supports a study titled "Ending the HIV Epidemic with Equity: An All-Facility Intervention to Reduce Structural Racism and Discrimination and its Impact on Patient and Healthcare Staff Wellbeing." The project (co-led by Felicia Browne, ScD, of RTI International) will recruit six federally funded Ryan White HIV/AIDS Programs in the Southeastern U.S. to co-develop programs aimed at reducing structural racism and discrimination against patients and health care workers who are Black, Indigenous, or other people of color. Upon successful testing, the template for those programs will be an evidence-based intervention that can be adopted across diverse clinical settings for systematic targeting of structural racism and discrimination and increased health equity.
"The study region is a part of the country where rates of HIV are among the highest, and where instances of racism are frequent," Lelutiu-Weinberger explains. "We'll be working with clinic staff to help them understand the intertwined structural factors driving both problems and to take systematic steps to avoid perpetuating them." After conducting interactive workshops at each clinic, she and her colleagues will lead the staff in creating a manual reflective of the clinics' commitment to anti-racism that can be implemented and sustained across time.
To gauge the efficacy of the intervention, the research team will conduct six-month trainings at each facility, led by clinic staff trained by the investigative team. "We've developed an index that measures how racial dynamics change over time, looking at the experiences of both patients and staff," says Lelutiu-Weinberger. "We'll also assess whether patients are healthier at the end of the intervention. Our hypothesis is that if the climate improves, they'll be more engaged in their own health care due to increased trust in their providers, which could result in reduced HIV viral loads."
Lelutiu-Weinberger's other new award, from the NIH's Fogarty International Center, is funding a study (co-led with John Pachankis, PhD, of Yale University) called "Preparing for Pre-Exposure Prophylaxis Implementation in Central-Eastern European Countries with Low Access to Biomedical Prevention." The $982,000 R21/R33 grant is supporting a five-year trial in Romania of a program using in-person and mobile health to empower gay and bisexual men to adopt pre-exposure prophylaxis (PrEP), a regimen that is highly effective in preventing HIV acquisition after exposure but that is not yet officially available in Romania and other neighboring countries.
This effort grew out of earlier studies in which Lelutiu-Weinberger and her team used mobile apps in the U.S. and Romania to promote HIV and substance-use risk reduction for men who have sex with men. For the Romanian PrEP trial, which was launched as a pilot study in 2020, the researchers adapted an app designed and tested in other countries by co-investigator Lisa HightowWeidman, MD, of the University of North Carolina to track patients' use of PrEP medications and boost their adherence to the regimen. That's especially important in a country like Romania, where PrEP is available only through quasi-legal sources (i.e., online foreign pharmacies), and where doctors are not yet trained to prescribe it.
Lelutiu-Weinberger and her colleagues persuaded infectious disease clinics in two Romanian cities to collaborate on the PrEP trial with about 140 participants. The researchers are comparing adherence rates among two arms of the study: participants who see a physician at one of the clinics, and participants who follow the same protocol but also receive counseling from psychologists the team has trained in sex-positive messaging and have access to the PrEP adherence support app. "The sex-positive approach is completely novel," Lelutiu-Weinberger notes. "It's unheard-of in Romania to embrace sexuality and not think men should be punished for desiring other men."
If this trial is successful, she adds, "I see us expanding the program to other countries in the region that are in dire need of evidence-based PrEP counseling and adherence protocols, including Bulgaria, Poland, Hungary, and Moldova. We'll have a model that we can roll across Central and Eastern Europe and, with further adaptation, to other regions of the world in need of critical biomedical HIV prevention."
---
This article originally appeared in the Spring 2023 issue of Columbia Nursing Magazine.