PhD Admissions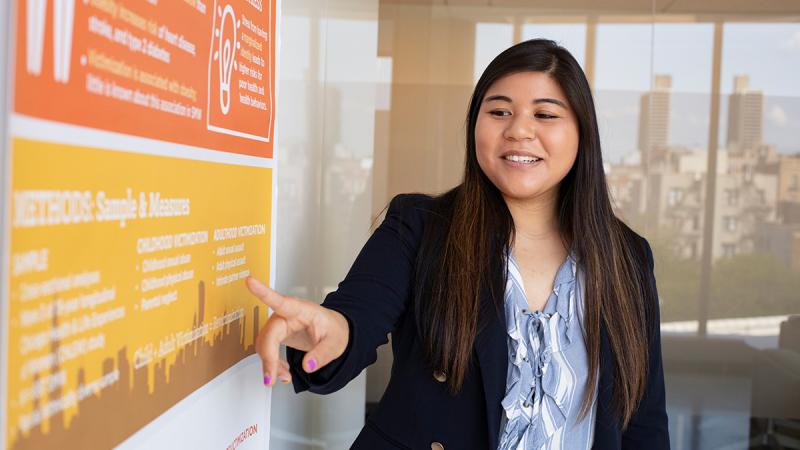 Estimated Funding Package
Columbia University School of Nursing provides three years (eight semesters) of funding for tuition, related fees, health insurance, and stipend.
Admission Criteria
Bachelor's or master's degree in nursing, or 
Applicants with an associate's degree in nursing and a bachelor's or master's degree in other areas are eligible to apply.

Note: Official transcripts from all institutions attended will be required prior to enrollment in the program.

New York State RN licensure or eligibility
International Applicants Only: TOEFL Exam Score
For our general application requirements, please visit the Apply to the PhD Program page.
Prerequisite Courses
Applicants must complete prerequisite coursework for an accredited college or university. It is required that completed courses have a grade of a C or better. Note: Grades of C- or below are not sufficient as successful completion of the course. Applicants must plan their courses accordingly where if they need to retake the course, they have enough time to do so during the application process. This will guarantee completion prior to enrollment in the program.
Graduate Level Health Policy Course - This type of course can vary. A

pplicants may mail the Office of Admissions to request review and approval of a proposed health policy course or for suggestions for approved courses. 
Prerequisite courses are required to be completed by the start of the program, not by the application deadline.
Interviews
PhD and MDE/PhD applicants may be invited to an interview by the PhD program. The timeframe on when interviews take place are as follows:
PhD applicants - December 2022
Accepted Applicants Admitted Students Days – January 2023 
International Applicants
Beginning in Fall 2021, Columbia Nursing will fund international PhD students. Funding includes tuition and fees, Student Health Services health insurance, and a stipend. International applicants are encouraged to visit the Columbia University International Students & Scholars Office for information about housing, Visas, and other topics.
Contact the Office of Admissions
Walk-in Hours: Mon, Tue, and Fri: 10:00 AM - 4:00 PM
Appointments Only: Wed and Thu: 10:00 AM - 4:00 PM
Note: We are not accepting any walk-ins or in-person appointments until further notice.
Join our mailing list and receive our digital brochure: