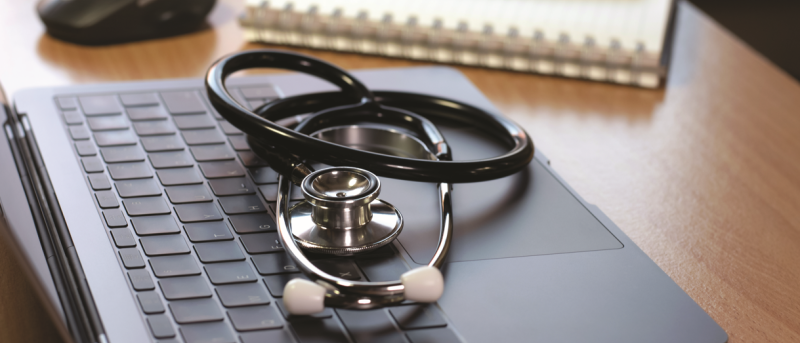 Partnership Boosts Grant Writing Success for Nursing Trainees
Pre-and postdoctoral trainees who receive one-on-one grant writing support are twice as likely to have their research projects funded, show new findings from Columbia Nursing. Just over 80% of trainees who received support were awarded funding, compared to just  42%  of those who did not,  reported  Kristine  Kulage,  MPH,  and her colleagues in  Nursing  Outlook.  Kulage is the director of the school's Office of Scholarship and Research Development. Producing high-quality scholarship and research that address health disparities and inequities is a  central mission of  Columbia  Nursing, Kulage and her colleagues noted in the study. Mentorship is critical for nurses'  overall success,  but trainees may also benefit from support with the administrative aspects of grant writing, which mentors may not be able to provide.
To address this issue, Kulage and her colleagues developed a one-on-one partnership program with four elements: regular meetings, a timeline with milestones, writing and editing support, and attention to administrative documents. The program, intended for predoctoral students and postdoctoral fellows who are either new to research or starting the process of seeking funding for their dissertation or post-dissertation research, was implemented in 2011.
In the recent study,  the authors reviewed  40  grant applications submitted by pre-and postdoctoral trainees between 2011 and 2020. Seventeen of the 21 applicants who participated in the partnership program (81%) received funding, versus eight of the 19 applicants who didn't participate (42%).
Elaine  Larson,  PhD,  a  professor emerita and the study's senior author, oversaw the genesis and launch of the partnership program. Other authors were  Elizabeth  Corwin,  PhD,  a  professor and vice dean for research; Jianfang Liu, PhD, an assistant professor; Rebecca Schnall, PhD '09, a professor and associate dean; Kodiak Soled, MS, a research scientist and PhD student; and Arlene Smaldone, PhD '03, a professor, all at Columbia Nursing; and John Usseglio, MPH, an informationist at Columbia University Irving Medical Center.
In a testimonial included in the report, Soled said the partnership "was essential to successfully writing and securing my first federal grant  ...  on the first submission.... This rigorously systematic yet supportive opportunity was invaluable to unlocking  a significant milestone and obtaining hopefully the first of many future grants in my career as an independent research scientist."
The partnership is not a formal part of the predoctoral curriculum or the postdoctoral training program, and participation in it is voluntary. "We want to increase the diversity of program participants, better advertise its availability, and ensure that any barriers to participation are identified and addressed so all feel free to take advantage of this opportunity," Kulage says. Nurses seeking a well-resourced PhD program that is a  good match for their needs,  she adds,  should see the partnership as yet another benefit of choosing Columbia Nursing. 
---
The study was published online April 13, 2022, in Nursing Outlook.
Columbia Nursing Awarded $7.7 Million in NIA, AHRQ Grants
Columbia Nursing investigators have received three grants totaling  $7.7  million from agencies of the  National Institutes of Health: two R01 awards to study disparities in the impact of  COVID-19  on nursing home and home health patients, plus an R18 award to adapt and test a mobile health app for Latinos living with HIV.
Jingjing  Shang,  PhD,  a  professor of nursing,  and  Patricia  Stone, PhD, the Centennial Professor of Health Policy, received a $3.8 million R01 grant from the National Institute on Aging (NIA) for a four-year study of the impact of COVID-19 on care transitions and health outcomes in vulnerable older patients.
Findings from their investigation, titled "ImpAct of COVID-19 on CaRe TransitiOns and health OutcomeS in Vulnerable PopulationS in  Nursing  Homes and  Home HealthCARE  Agencies  (ACROSS-STUDY),"  will inform nursing homes,  home health care agencies,  and policymakers in planning for infectious disease emergencies and decreasing health disparities.
In addition,  Shang received a  $2.4  million  R01  grant from the Agency for Healthcare Research and Quality (AHRQ) for the "Disparities in  Infection in  Home  Health and  Patients/Caregivers'  Perceptions  (Dis-Infection in  HHC)"  study.  This five-year initiative will involve examining the effect of socio-economic disparities on  COVID-19  cases and other infection events among home health care patients before and during the pandemic, then developing a home-based infection prevention and control (IPC) program.
Previous research by  Shang and her colleagues has shown that uncontrolled environments and limited resources can make IPC a continuing challenge in home health care settings. "With the new award from AHRQ, our team is aiming to better  understand  the barriers  to  effective  IPC  among  socio-economically  disadvantaged  home care  patients,"  she  says,  "and  develop an IPC program to address the infection-related health disparity in home health care settings."
AHRQ  also awarded a  $1.9  million  R18  grant to  Rebecca  Schnall,  PhD  '09,  the  Mary  Dickey  Lindsay  Professor of  Disease Prevention and  Health  Promotion.  Her five-year study,  titled  "Dissemination of the  WiseApp for  Improving  Health  Outcomes Across  Settings,"  involves a  mobile app designed to help people living with HIV adhere to their antiretroviral therapy.  The grant will support the translation and cultural adaptation of the WiseApp for use by Latinos in the U.S. and the Dominican Republic. In addition, it will underwrite a randomized controlled trial of the adapted app's efficacy in this patient population.
New Study Uses Machine Learning to Analyze Racial/Ethnic Bias in Birth Outcomes
Veronica Barcelona, PhD, an assistant professor at Columbia Nursing, recently received a grant to use machine learning to investigate why Black and brown Americans face worse pregnancy outcomes than their white peers.
Along with two co-investigators—Maxim Topaz, PhD, the Elizabeth Standish Gill Associate Professor of Nursing, and Kenrick Cato, PhD '14, an assistant professor of nursing—Barcelona is developing natural language processing tools to identify patterns of bias in clinicians notes and determine how these patterns relate to birth outcomes. The two-year, $150,000 grant from the Columbia University Data Science Institute will support an analysis of the records of all patients admitted from 2017 through 2019 to the labor and birth units of two New York City hospitals, which together report about 7,000 births annually.
The analysis will look in the notes for factors such as stigmatizing language—for example, Barcelona explains, statements questioning the patient's veracity or wording that expresses negative judgments about the patient, such as racial or ethnic stereotypes.
"There is a growing body of qualitative literature describing obstetric racism," she says. "Black birthing people have reported experiences of lack of autonomy, poor communication, and feeling unheard. Unfortunately, generating solutions to improve this problem has proven difficult. Racism and discrimination are embedded in our society at large, and solutions must address racism in institutions and structures to improve the health of our most vulnerable."
Most of the research to date on racism and poor pregnancy outcomes has focused on patient-level and behavioral factors, which often results in blaming the patient, Barcelona points out. But the harmful effects of systemic discrimination on health are increasingly being recognized, including in this study's emphasis on system-level factors.
"The project addresses institutional bias in an actionable way to improve perinatal health," Barcelona says. "By examining the association between linguistic bias and pregnancy-related morbidity, we can inform tailored interventions to improve care and patient outcomes, while addressing institutional racism."
---
This article originally appeared in the Spring 2022 issue of Columbia Nursing magazine.
---