Volunteer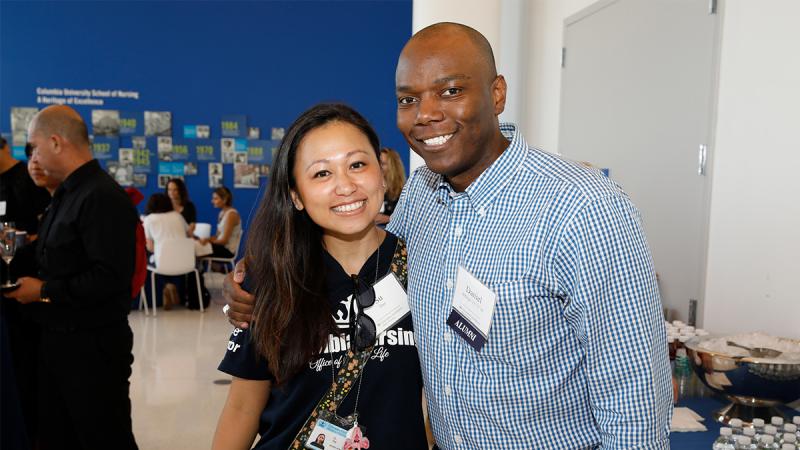 There are many ways for Columbia University School of Nursing alumni to remain active in the Columbia Nursing community. Opportunities to volunteer include participating in Alumni Association committees, becoming a nurse preceptor, hosting an event, and much more. 
Take the lead on specific areas of Reunion with a core group of volunteers for each class/program. Participants serve as liaisons for their class or program during the Reunion planning process.
Annual Fund Committee members assist the Annual Fund chair with fundraising as an important part of Columbia Nursing's philanthropic efforts. Committee members encourage classmates to support the Annual Fund and communicate with donors.
The Alumni Awards Committee reviews all nominations and determines each year's award recipients. The Alumni Awards are presented at Alumni Reunion and honored at the Alumni Awards Dinner each spring. You must be a previous Alumni Award recipient to join this committee.
Preceptorship bridges the gap between the classroom and the clinical area for nursing students. Columbia Nursing graduate students learn invaluable lessons from nurse preceptors. If you are an experienced registered nurse who is enthusiastic about nursing, please consider becoming a nurse preceptor. Learn more about precepting at Columbia Nursing.
The Office of Alumni Relations hosts periodic panel discussions for students. Graduates are invited to come back to speak to students about their job–the emphasis is on career advice and what's important to know in the workplace. Several times a year, the Alumni Association also hosts student/alumni events. The goal is to bring successful and prominent alumni to campus to share their experience and wisdom with students and fellow alumni and to provide networking opportunities. Alumni speakers inspire and influence by sharing their experiences and expertise in their field.
If you are interested in hosting an alumni gathering in your area we are happy to help—you can host a brunch at local restaurants, invite alumni to your home, plan an alumni outing, and more. The Office of Development and Alumni Relations will assist in the coordination of any regional alumni event you may be interested in hosting.