Alumni Awards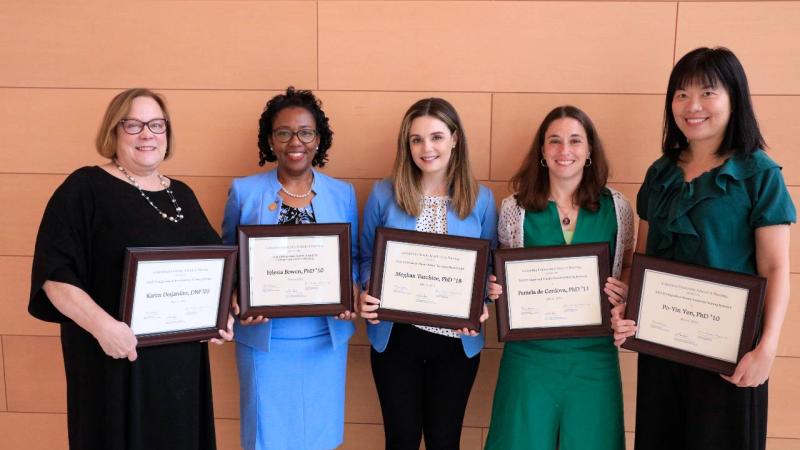 Columbia Nursing honors individuals who contribute to or promote the profession of nursing. Individuals can be nominated for one of several Distinguished Alumni Awards or an Early Career Alumni Award. Award recipients are selected annually, recognized at Alumni Reunion, and honored at the Alumni Awards Ceremony.
Distinguished Alumni Award (DAA)
Purpose:
The Distinguished Alumni Award honors primarily nurse alumni who have demonstrated excellence in nursing practice, nursing research, health policy, nursing education, or nursing administration; or have provided exemplary service to humanity; or have a distinguished career in nursing. Non-alumni or oganizations that have made significant contributions to the alumni, School of Nursing, and/or nursing profession may also be considered for an Honorary Distinguished Alumni Award.
Distinguished Alumni Award Categories:
Nursing Practice
Nursing Research
Health Policy
Nursing Education
Nursing Administration
Neighbors Humanitarian
In Memoriam for Lifetime Achievement
Honorary
Distinguished Career in Nursing
Criteria for the Distinguished Alumni Award
Early Career Alumni Award (ECAA)
Purpose:
The Early Career Alumni Award recognizes a nursing alumnus who has exhibited excellence as an emerging nurse leader.
Early Career Alumni Award Category:
Criteria for the Early Career Alumni Award
Distinguished Alumni Awards Committee