Commencement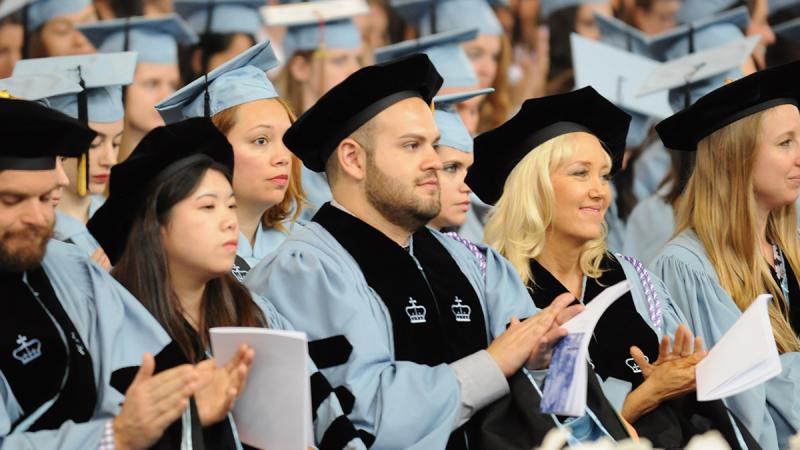 Columbia Nursing Graduation Ceremony
Due to the COVID-19 pandemic, the School of Nursing has made the decision to postpone its May 2020 Graduation Ceremony on the CUIMC campus. For students completing program requirements after the 2020 spring and summer terms, degree conferral will not be affected, and the University will still be conferring degrees in May and October.
In partnership with the other CUIMC schools, the School of Nursing will be exploring other ways to honor our graduates in the future, in a way that is safe for our community, our students, and family members.  The school will communicate more information with students once those plans are known. 
Columbia University Commencement
As referenced in President Bollinger's recent message to the community, due to guidance from the CDC and local government on the COVID-19 pandemic, Columbia University is actively working to modify our traditional Commencement events and ask graduates and their families to not make plans to return to campus for graduation activities this spring. Degrees will still be conferred on Wednesday, May 20. More information will be shared as soon as it is available. Visit the Columbia University Commencement site.
Livestream of the 2019 Columbia Nursing Graduation Ceremony