2022 Columbia Nursing Stories
Here's a look back at the year's top news from our monthly Pulse newsletter, including a $5.2 million gift honoring a Class of 1960 alum, our first Scholars' Day celebrating research by PhD students and post-docs, the nursing school's largest-ever research grant, and much more. 
Published February 2022 
Members of the Columbia Nursing community describe their experience as clinicians, educators, activists, advocates, and leaders, and offer guidance to future generations of Black nurses.   
Published March 2022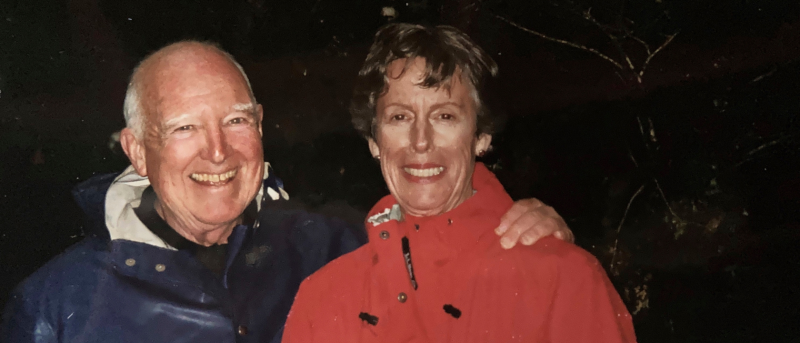 The $5.2 million gift from Richard Simmons in memory of his wife, Mary Bleecker Simmons, a Class of 1960 graduate, will support a full-tuition Masters Direct Entry/Doctor of Nursing Practice scholarship. 
Published May 2022 
New graduates of our Masters Direct Entry, Doctor of Nursing Practice (DNP), DNP in Nurse Anesthesia, PhD, and Masters in Advanced Clinical Management programs told us why they chose Columbia and how their education has prepared them to excel as clinicians, scholars, leaders, and policy makers. 
Published May 2022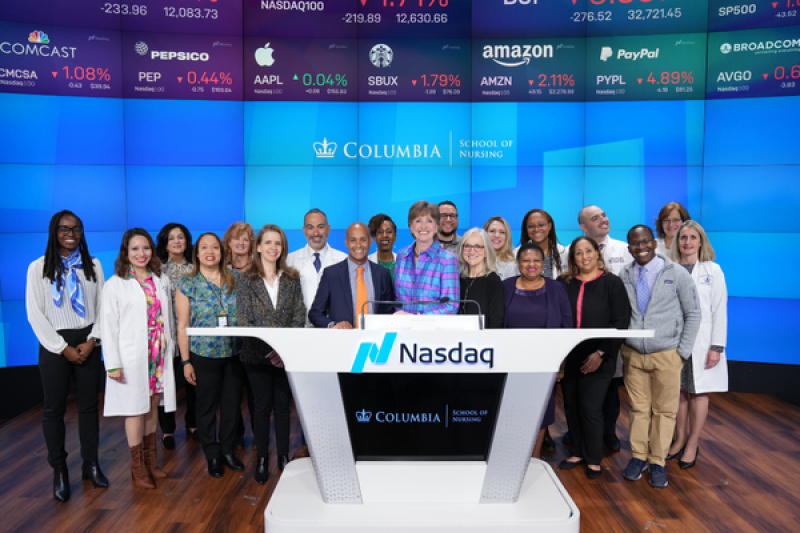 On Nurses Day, Friday, May 6, Dean Lorraine Frazier celebrated Columbia Nursing and recognized nurses everywhere by ringing the closing bell at Nasdaq. Students, faculty, and staff leaders joined her on the podium. 
Published June 2022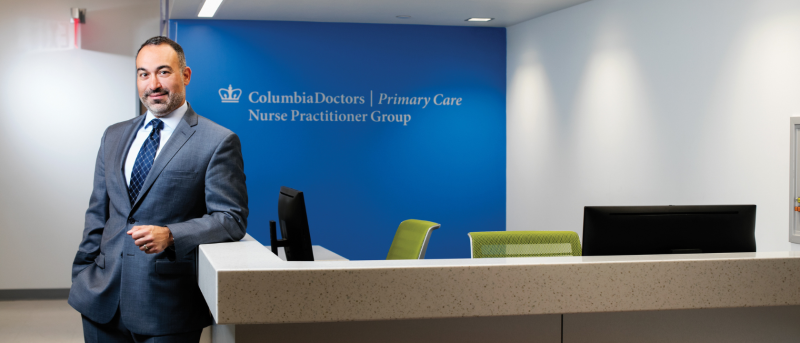 Associate Dean for Clinical Affairs Stephen Ferrara, DNP, was elected president for 2023-2025 of the American Association of Nurse Practitioners (AANP), the largest professional membership organization for NPs. 
Published July 2022 

Columbia Nursing's Veronica Barcelona, PhD, and Rebekah Ruppe, DNP '09, provide their unique perspectives on the recent Supreme Court decision overturning Roe vs. Wade and its implications for women's health in this Q and A. Barcelona, an assistant professor, investigates inequities in reproductive health among women and families of color. Ruppe, also an assistant professor, directs Columbia Nursing's Nurse Midwifery Program.   
Published August 2022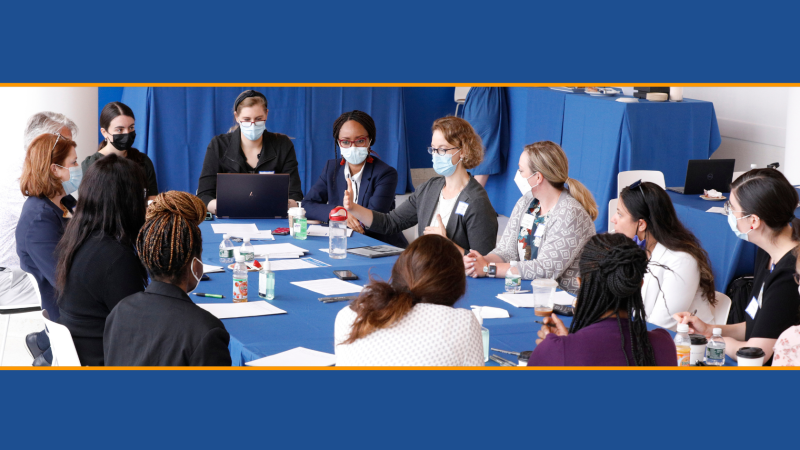 Thirty national and international experts in the field of advanced nursing and health services research gathered at Columbia Nursing on June 27 and 28, 2022, for the Advancement of Research on Nurse Practitioners conference hosted by the Center for Healthcare Delivery Research and Innovations.   
Published September 2022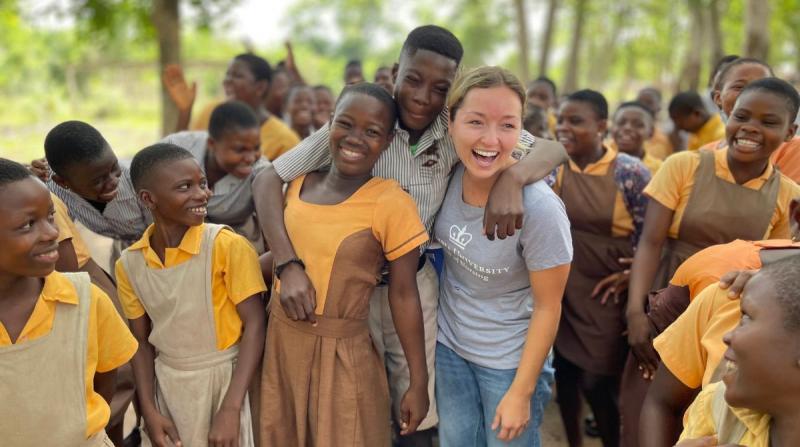 These images captured the essence of nursing and the spirit of global learning and collaboration, and include winners in three categories: Active Nursing, I am a Columbia Nurse, and Team Photo.  This is the third photo contest held by the Office of Global Initiatives for students participating in global clinical placements.   
Published September 2022  
On Aug. 11, 2022, the nursing school celebrated the collaboration between masters direct entry leadership students and NewYork-Presbyterian Hospital with a poster presentation session, including 23 posters in all, with student QI projects on prevention of central line infections, indwelling catheter infections, and unplanned extubations in pediatric patients, in addition to C. diff surveillance.  
Published October 2022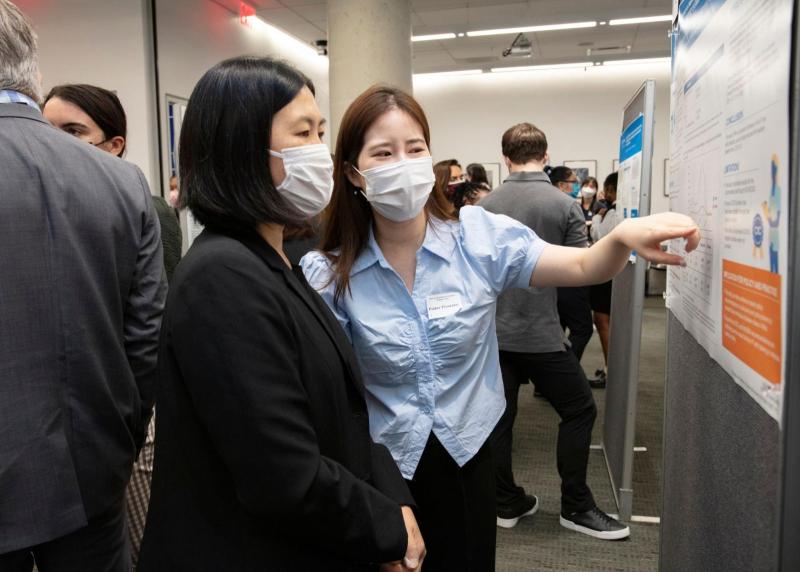 Seven post-doctoral fellows and 11 PhD candidates presented their research in a poster session at the September 12, 2022, event, organized by the Office of Scholarship and Research. 
Published December 2022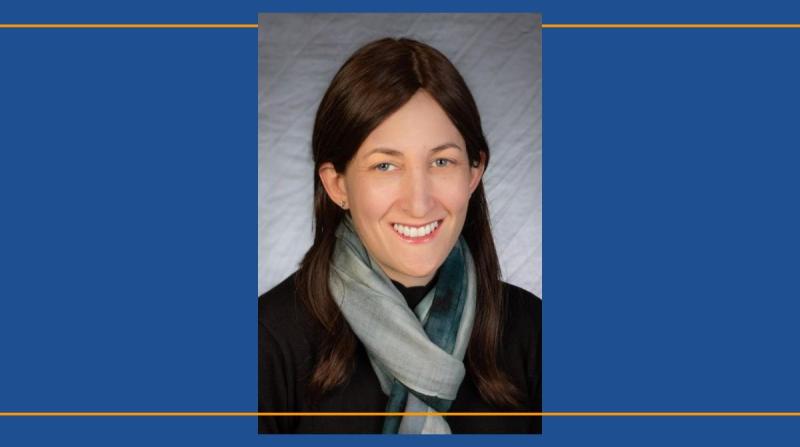 Rebecca Schnall, PhD '09, Mary Dickey Lindsay Professor of Disease Prevention and Health Promotion, with her MPI team, Mirjam-Colette Kempf, PhD, at the University of Alabama at Birmingham and Amy Johnson, PhD, at Lurie Children's Hospital, received the $15,149,718 R01 award to study HIV risk in cisgender women.