Campus Resources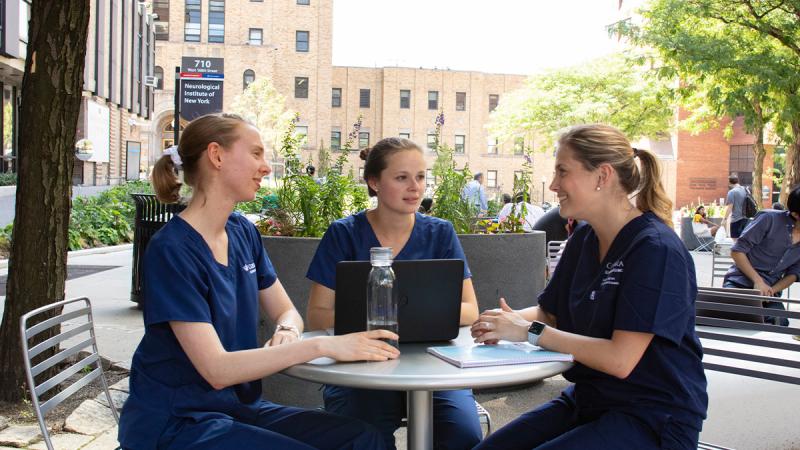 Getting Around Campus
Housing
IT Services
Health and Support
Campus Offices
Public Safety
The Walking Safety Escort Service dispatches two specially trained students equipped with a Public Safety radio to walk with you to your destination. Walking Safety Escort Service is available during the school year. Visit the website for the specified geography where the service is available.
On weekdays, the Intercampus Shuttle provides service to an expanded geography from 6:30 a.m. to 12:30 a.m. Consult the Transportation website for routes, maps and information on additional shuttles.
The Public Safety Evening Shuttle operates two routes, seven days a week from 6:00 p.m. every evening until 4:00 a.m., excluding University holidays, providing free transportation for CUID holders from approximately 106th Street to 135th Street, from Riverside Drive and east to St. Nicholas, Manhattan, and Columbus Avenues. Consult the Transportation website for the route maps and schedule, including an app that provides real-time, GPS tracking of the shuttles, the Passio Go! app.
Public Safety partners with neighborhood merchants to provide Safe Havens in the Morningside, Manhattanville, and Medical Center communities. Participating businesses display a Red Lion logo in their window. If you enter these businesses, the merchant will assist you in phoning Columbia University's Department of Public Safety or the police and wait for security personnel to respond.
The Public Safety Departments of Columbia, Barnard, and Teachers College collectively maintain Blue Light Emergency Call Boxes at locations within and surrounding the greater campus area. The call boxes connect directly to Columbia's or one of our affiliate's public safety departments if you are in need of help or feel threatened in any way.
Contact Public Safety for emergency and non-emergency issues:
Medical Center Campus:
Non-emergency: 212-305-8100
Emergency: 212-305-7979
Morningside Campus:
Non-emergency: 212-854-2797
Emergency: 212-854-5555
Manhattanville Campus:
Non-emergency: 212-853-3301
Emergency: 212-853-3333